Summer is very short in northern Illinois and we must make hay while the sun shines, as they say. This summer I've created a list that is quite ambitious and I'm determined to make progress. My absence from the blog is evidence that I'm trying hard.
Neglecting the brick patio behind the house resulted in this: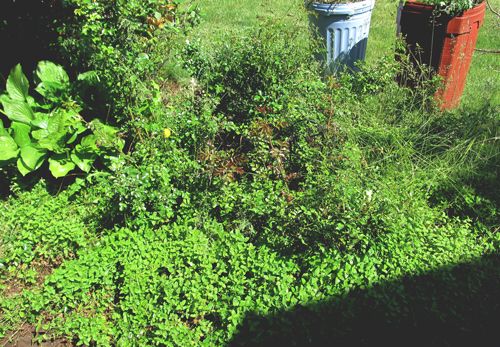 There are some hosta and spectacular pink carpet roses in there somewhere. The ground cover we planted has pretty much taken over. There's one particularly evil one in there that blooms a lovely violet blue and that's what blinded me to it's real identity - a garden thug!
I've pulled it all out and now I'm working on cleaning up the patio. An internet search revealed the fact that you can use Oxy cleaner on your brick and it's won't affect the plants.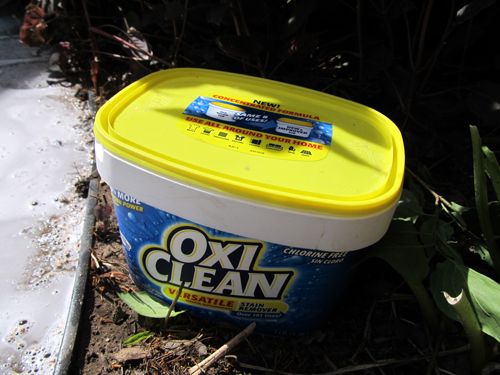 That was good news to me. I didn' have enough in the house so I bought a large container. You mix it up, spread it around and let it stand and do it's work.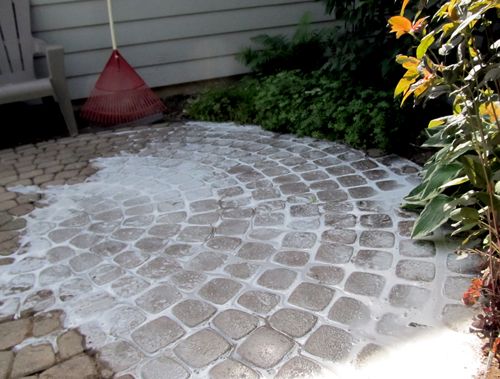 You wet it down, and sweep off the residue.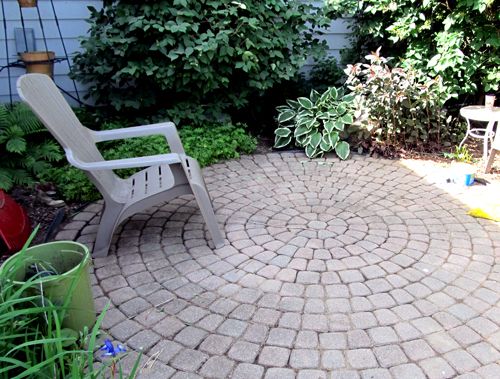 I'm getting there but the amount of weed material is daunting. This week we put out 7 large lawn waste bags and we're still not done.
How about you? Do you have any large projects that need to get done before the weather changes? Those of you who live in temperate climates, does the fact that winter never really comes cause you to put off projects?
Have a great day everyone.