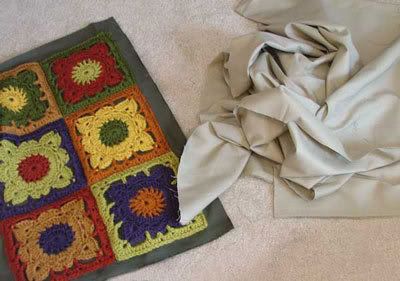 I forgot to tell you the rest of the gingerbread story yesterday. After we accepted the prize and the medal I looked up at the crowd and blurted out, "Thank you so much, this is great but I'm
SO OVER
gingerbread." So much for clever acceptance speeches. Of course the moment we left the building I was plotting the entry for next year.
Here's a photo of the granny bag I'm making for my daughter. She's pretty busy with finals and getting ready for the last semester of her master's degree so it's a safe bet she won't see this. I certainly hope not.
I had to finish telling the story of gingerbread contest to enhance the impact of my next statement - I'm
SO OVER
this granny bag. It's a great pattern and the granny squares were lots of fun to crochet but the amount of work involved in the construction of the bag sent my enthusiasm flying out the window. And to think that I, for even a moment, considered making one for my
Etsy shop.
What was I thinking?
This bag is big and I'm thinking it will hold her laptop and perhaps some books. She's found of weekender bags so maybe she'll use it for that purpose too.
Here's what the finished bag looks like: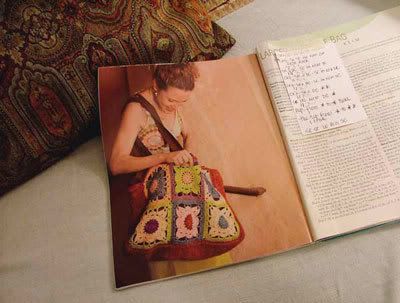 You can find it in a special interested publication called Crochet by Interweave Press. It's the Spring 2007 edition.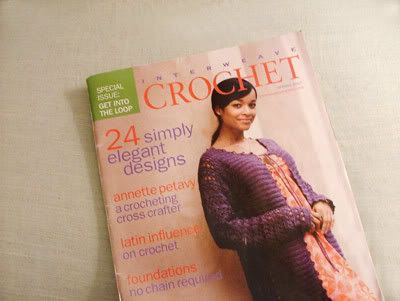 Tomorrow you'll get a peek at what I bought on my recent shopping trip. There's a pretty amazing story connected with the purchases.