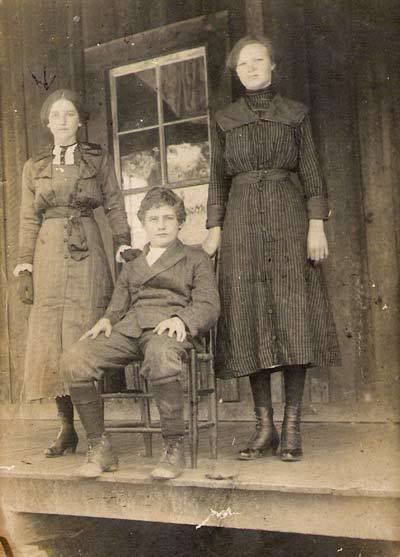 The time: Early 1900's
The place: Florida panhandle
Left to right: Audie Locke, Silas Locke, unknown friend
I never knew either of my grandmothers. They both died as relatively young women, both leaving children to be raised.
This is the only photo I have of my paternal grandmother Audie Locke. She's young in this photo and it was certainly taken before her marriage to my grandfather George Washington Newton.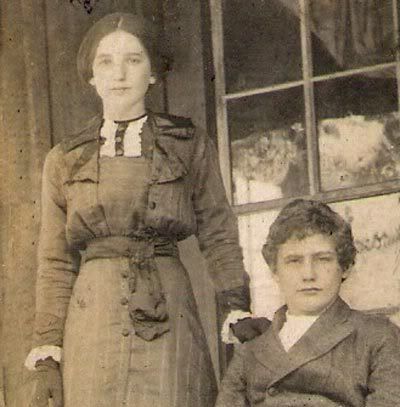 I scan the faces looking for something familiar, the eyes, the shape of the nose. She looks so sweet and her brother Silas looks very determined for such a young man. I have no idea what her life was like or how she met my grandfather. She's a beautiful mystery to me.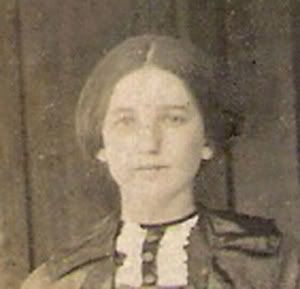 The clothing was probably very beautiful when new but I'm reminded of the fact that formal clothing was made of fabrics that were impossible to care for. They couldn't be laundered or pressed in the way that everyday cottons could and so after awhile everything just looked sad and worn.
This morning as I prepared to scan the photo I check the back side and my uncle Jackie had written, "Our mother with her brother Silas". For a brief moment I panicked. How could I know that my grandmother was the sweet looking girl on the left and not the imposing dour looking woman on the right? Oh.....uncle Jackie helpfully drew an arrow with a ball point pen, pointing her out. I certainly would never mark a photo in such a way, but the mark can be easily removed in Photoshop.
So, now you've met my grandmother and perhaps you can weave your own story about her life.
I want to thank each and every one of my readers. I appreciate the fact that you take time out of your busy day to visit and share my efforts.