Recently I made yet another trip to the big box store to visit
my spaceship.
I've sold a couple of aprons in the last week and I'm getting closer to making it a reality. One can always dream.
I came across this sign in the parking lot, after walking quite a distance from my parking spot: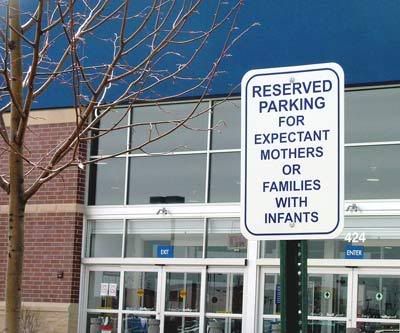 I'm in agreement with this.....totally. My memory isn't so bad that I don't remember the difficulties of wrangling a couple kids through the mine field that is a parking lot. I probably wouldn't have abused the perk when I was only 6 weeks pregnant, but it would have depended upon the day and the state of morning sickness.
But I was thinking just because small kids don't travel with me anymore doesn't mean I don't rate some special treatment. After all, I've earned my stripes and gone above and beyond the call of duty as a woman.
My suggestion is that all the big box stores also install these signs: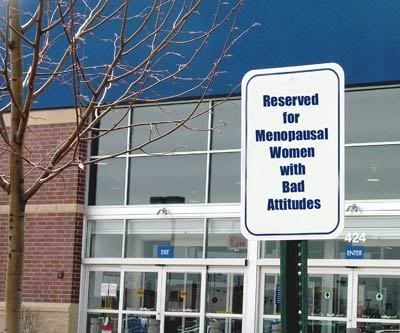 Just the fact that I'd be 50 feet closer to the front door might save a young member of the Geek Squad from the fallout of a hot flash.
Do you think this might fly?
NOTE: This is going to be an exciting week here "At Home". The beautiful property of a neighbor is being featured in a major magazine and I've got an exciting announcement about an addition to my "Peeps" list. Stay tuned!