Thanks to everyone who voted in my poll about what to do about the
cowboy wallpaper.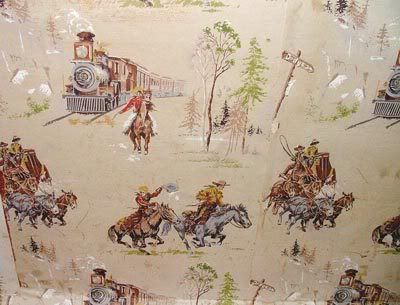 The results are in:
As I suggested to my daughter when she was freaking out, the smell was simply due to the fact that the apartment had been closed up for a period of time. Now that windows have been opened and people are constantly going in and out there's no odor at all.
She's decided to keep the wallpaper. It will add a kitschy/funky feeling to her Kimora Lee Simmons inspired closet room. She's found a cheetah patterned rug somewhere, she's just saving her pennies, and I'm searching all my thrifting sources for a crystal chandelier.
I've got some great stories from my organizing and cleaning adventure. Check back tomorrow!