But first thing this morning I'll share this photo taken yesterday morning in my garden. The peonies are verging, which means they are on the verge of blooming.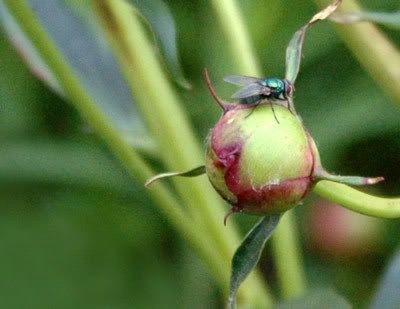 What a difference a few hours makes. Late in the afternoon a tornado rolled through the area, touching down about 40 miles south of here.
One of the first sites I visit each morning is called Astronomy Photo of the Day. Take a look at the picture of the Mars Phoenix lander with it's scoop of Martian soil. Take a closer look. They've included a CD entitled, "Messages from Earth". I wonder if those are the same messages compiled a number of years ago and launched into space on a golden disk.
Photo from Mars
Perhaps extraterrestrials are saying, "Man, get a new message, will you?"