I want to thank everyone for participating in the Make-Do Apron Tutorial. Whether your a seamstress or not, if you left a comment your name was entered into the drawing. Up for grabs is the apron that was constructed in the course of the tutorial.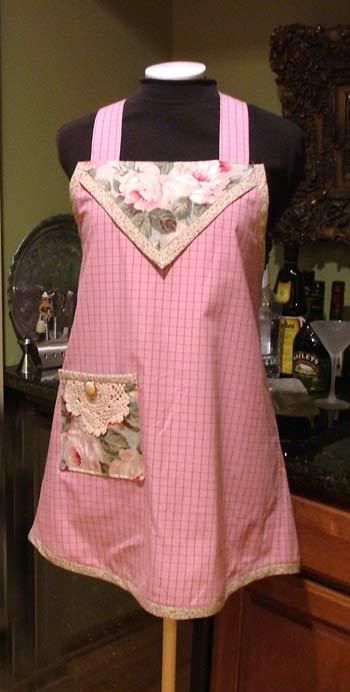 Unlike the Pioneer Woman I do not have to worry about wrangling 14,000 comments. I simply needed to disregard my
Grammar Nazi Paula's
additional three comments!! Way to go Paula. Without the burden of thousands of comments I can conduct the drawing in my favorite way - good old fashioned name drawing from a crystal trophy bowl.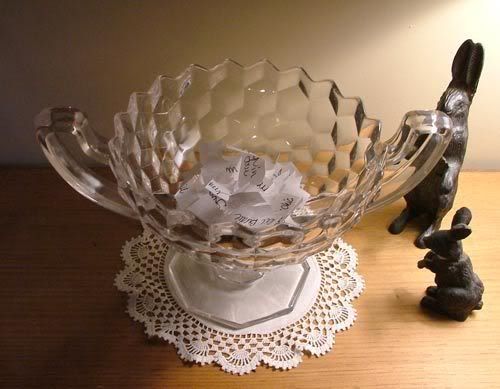 I enlisted the help of the Farmer himself. He asks too many questions.
"What's this for?"
"What drawing?"
"What are they going to win?"
"An apron??????"
The last question was asked with a high level of incredulity in his voice.
""Yes honey, trust me, someone really wants this apron."
And without further ado......
Cyber drum roll please....
Yeah, I know, sloppy handwriting.
The winner is
RITCH IN LOVE.
Drop an e-mail so I can get your address. Thanks everyone. We're going to be working on that basement again today but I promise to drop in a little later.