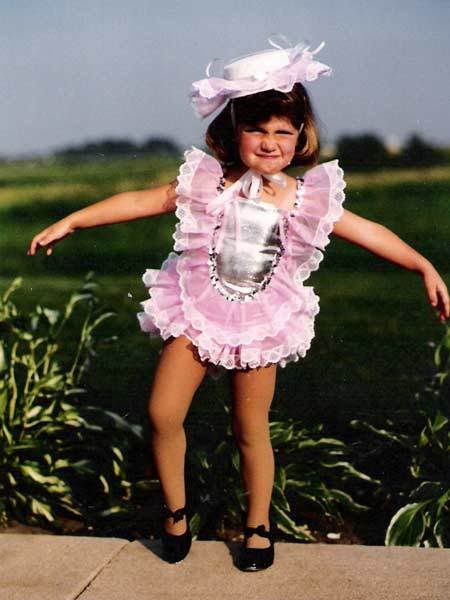 The Time: Summer, 1985
The Place: Our front yard, Bartlett, Illinois
There she is, the Farmer's daughter.......in all her determined glory.
What do you see? Determination? Stubborness? Strength of will? Power?
She possesses all those traits and more. I've never known such a determined person in my life. There's no controversial theories about nature vs. nurture in her case. It was nature all the way. She was born with the entire package.
I remember her sitting in her baby swing with this totally disgusted look on her face. What she was saying was, "I know I should be able to do something besides sit here in this swing." She was one totally unhappy soul until she could start to walk and talk and let her agenda be heard. She knew she should be able to do more than the dumb stuff that babies do.
Once she was walking and talking she was on her way. This photo was taken 22 years ago and it's been an interesting journey. She's made her way through life and her determination has served her well.
But, sheesh......just look at that face!