I'm busily trying to process the photos taken at the County Fair but Photoshop is not exactly cooperating. Part of the problem is that it's installed on my old lame horse computer. I just love having two computers side-by-side because I can pretend I'm a brilliant scientist working on a "Grand Array".
I did manage to squeeze two images from the fair out of the lame horse. I decided to declare a
"Reader Appreciation Day"
and allow you to choose one or the other as your (cyber) reward. Oh, what the heck, you can have both.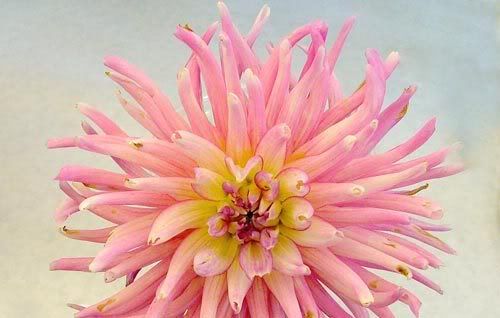 Dahlia - First Prize Winner, Kane County Fair
We have all choices on how to spend our limited time on the internet and I want to thank you for taking time to spend a bit of it right here "At Home...". I really have a great group of readers who interact not only with me, but with each other too! I love your comments because your personality shines through. Some of you are very funny and some are very wise and thoughtful.
The Farmer doesn't quite get the blogging phenomenon and always says, "People really stop by to read that stuff?"
Yeah honey....they do. And not only do they stop by, but they join in the conversation.
We all take time and effort to compose our blog posts and none of us want to feel like we're talking to ourselves. Your participation is appreciated. But there's another aspect that's probably going to surprise you. As my reader, you are doing a great service to my family. You're taking the pressure off of them.
I receive comments all the time that say, "You're funny", "You're so entertaining"...things like that. Well, funny and entertaining only go so far. After 20 or 30 years it wears a little thin. My family was beginning to crack under the strain of having to continue to "feel the love" in regards to my humor. You can probably relate on some level.
They're feeling so much better now that I have this outlet.
I don't want you to miss one minute of the fun so remember that my subscriptions are always FREE, unlike the newspaper that eliminated my job. It was a good thing though. Why? Because it allowed me to move into the position I wanted all along..............
PUBLISHER!!!!!
And look, I got the corner office and everything!!
So, dear reader, put the prize winning dahlia in a lovely vase on your desk, and grab yourself one of these.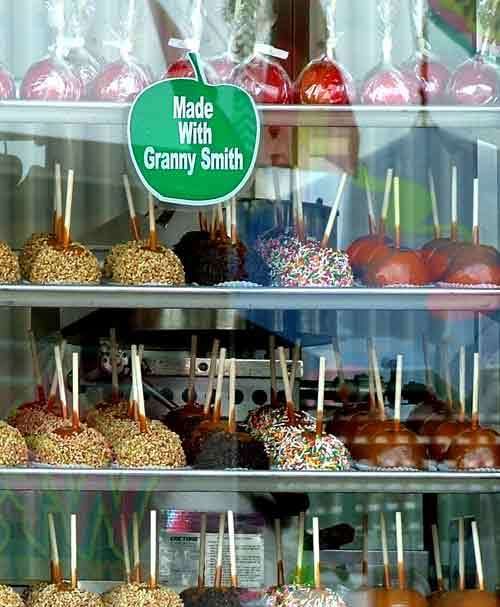 They're zero calories, I promise. Let's kick back and eat some caramel apples together.