About a month ago I took a new route to the home improvement store and came across a new egg farm. I'm very excited because it's quite a bit closer than my other egg farm. I didn't stop that day because I had plenty of eggs at home. But then the weather really got hot and every time I drove past there were no eggs out by the road. I'm sure it was because of the heat.
When the weather cooled down a bit I drove past and sure enough.......EGGS!
I can't believe that I forgot to take a picture of the farmhouse because it's a beautiful yellow Victorian farmhouse. I promise next time I'll take some shots. This is a roadside operation, as are many of the home grown vegetable stands. It's self-serve and on the honor system.
She's got a nice sign.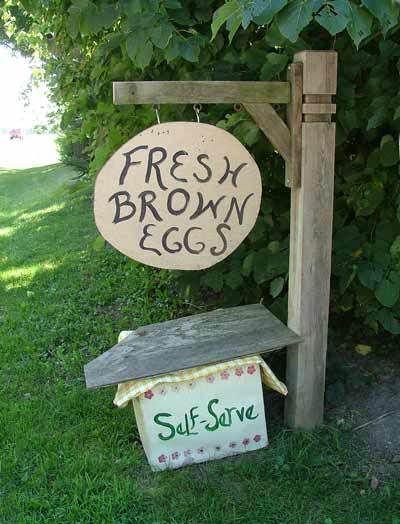 A sturdy board serves as a cover on the insulated box.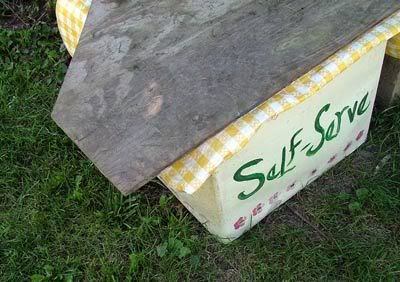 When I pulled the board off I could see that it was originally used as a sign for a lost Bassett hound. I wonder if they found the dog.
Inside the box are the beautiful eggs. I mean, really beautiful.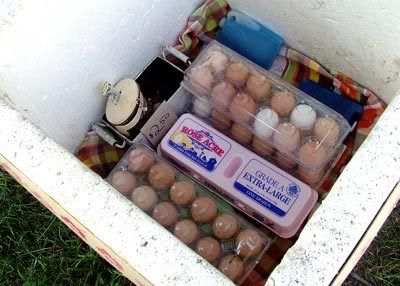 I put an honest Abe in the little container. This is after all, the honor system.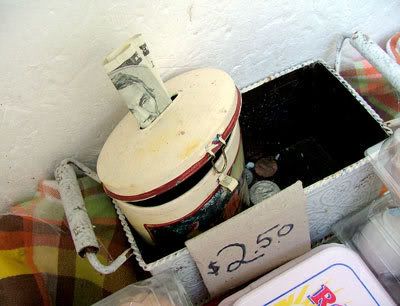 And I got two dozen beautiful fresh eggs.
They range in sizes from medium to gigantic. And since the standard of measurement here "At Home....." is the martini glass, here's a look at one of the larger eggs.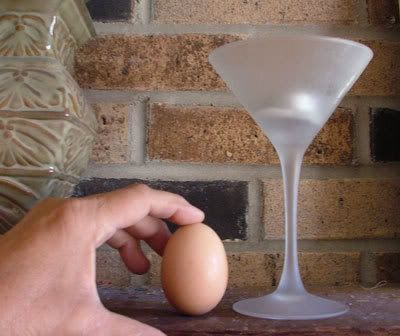 Thanks for coming along with me to the egg farm. We'll go back another day and I'll take photos of the beautiful farmhouse.
Sorry that I'm late posting this today but I was out partying last night. You're listening to Shania Twain this morning and on Monday I've got a big surprise for you. Shania and Willie Nelson figure into this story so you'll want to be here. Thanks for visiting with me, I'm off to cook some bacon and eggs for the troops!