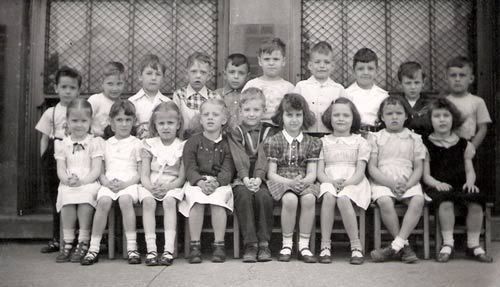 The time: Mid-20th Century
The place: Elementary School, somewhere in the midwest
While straightening up the storage area in the basement I came across a large plastic tote filled with photos. I briefly sorted through them in an attempt to pull out the older photos. I managed to amass quite a nice collection which I set aside. I came across the photo above which was a mystery to me. I don't remember ever seeing this before and at first glance I didn't recognize any of the children.
Looking closer I began to wonder at what point do our personalities express themselves? At birth? As a toddler? Certainly by kindergarten. Look at this bunch, they look like the stinking Little Rascals.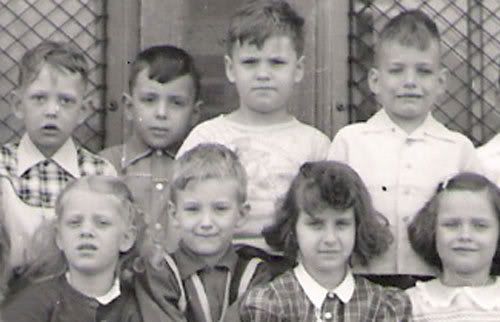 Back row, left to right: Clueless Cowboy, Math Whiz, Destined for County Jail, Whiner.
Bottom row, left to right: Suzy Homemaker, Mama's Boy, Future Hairdresser, Another Whiner.
I do love the little Peter Pan collars.
On closer inspection I spotted the sweetest little girl.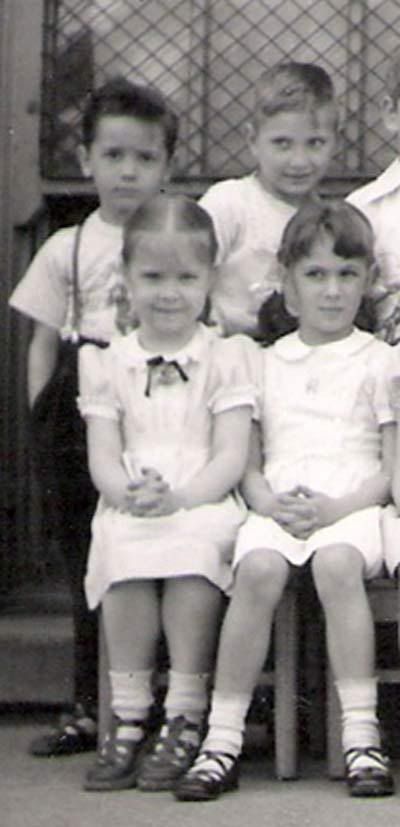 See her, on the bottom left? What a cutie, smiling so sweetly with her hands folded in her lap. What an adorable little dress. I bet she's a grandmother by now and I bet she's wonderful at her job as granny. At this point in time she's one sweet and happy little girl in Mary Jane shoes.
But wait......
Look at that little boy on the right in the back row. MR. MISCHIEF. I'd recognize that look anywhere.
It's the Farmer!!!!!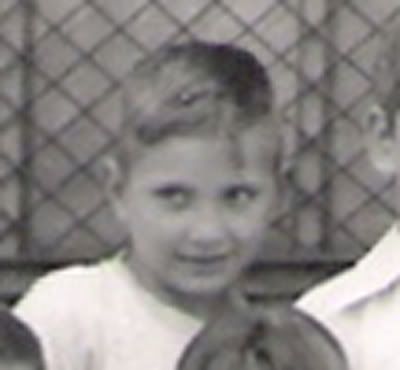 Yep, he's spotted something off camera that promises a chance at some mischief. Perhaps there's a dog walking past and he's thinking about skipping storytime to chase after the dog. There's that wierd hair that will never behave and drives barbers crazy.
His shirt is nice and white. For sure......because the Other Mothers is the chemical industry's best customer. It's a wonder he can smell due to overexposure to chlorine bleach. He looks very well fed. I know there's plenty of sauerkraut and dumplings in his house.
Speaking of sauerkraut, I'm going to pop over to the
Milk Man's WIfe
to see if she's posted her tutorial on how to make homemade sauerkraut. Thank heavens she finally got herself a digital camera.
Thanks for visiting today. I was wondering, do you notice personality traits in childhood photos?