A year into publishing my photoblog, a friend and authentic artist encouraged me to start a project. Her advice was to choose a subject or a specific idea, develop the idea and start working. The thought was to continually work on the project and eventually a body of work would emerge. This would be separate and in addition to photos taken for the website.
I thought it was an intriguing idea and I envisioned myself as a "real" artist. I put a lot of thought into the idea and came up with a plan, gathered my equipment, set up my tripod, some lighting and a backdrop. I'd never taken a portrait but that seemed as good an idea as any.
I decided to photograph women au naturel. No, not nude, but facial portraits of women without their makeup, with their hair pulled back. The idea was to capture true and honest portraits. Think of some of the stunning photos of artist Georgia O'Keefe or other dramatic personalities who are so secure with themselves that they are confident to let others see their bare face.
How dumb was it to believe that my friends would be on board for something like that? The first person I pitched it to was my neighbor Donna. Her reaction was so dramatic that I instantly felt dumb as a rock. What woman is willing to bare all for the camera? Not Donna, that's for sure.
I decided that I'd take some photos using myself as the model. The results would certainly convince others to sit for me.
What can I say? It only took me about 20 minutes to dismantle the makeshift studio. Whoa! It became apparent to me that we need to allow ourselves a little dignity.
In reviewing my three year of photo archives a body of work actually did emerge. Unbeknownst to me I'd been working it all along. It's called "Wallpaper Archaeology". We've already examined the cowboy wallpaper in my daughter's new apartment.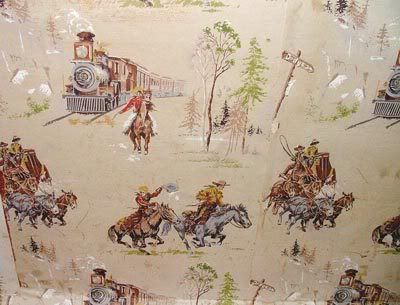 It joins the photos of decaying wallpaper in abandoned farmhouses in this area.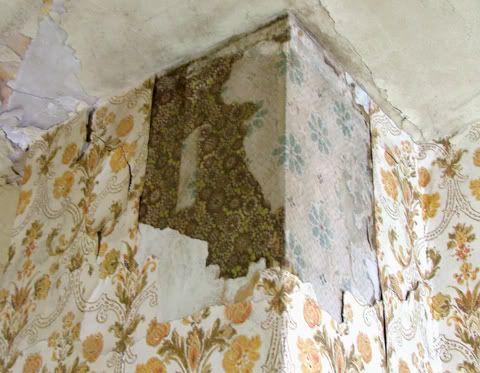 They've seen their better day.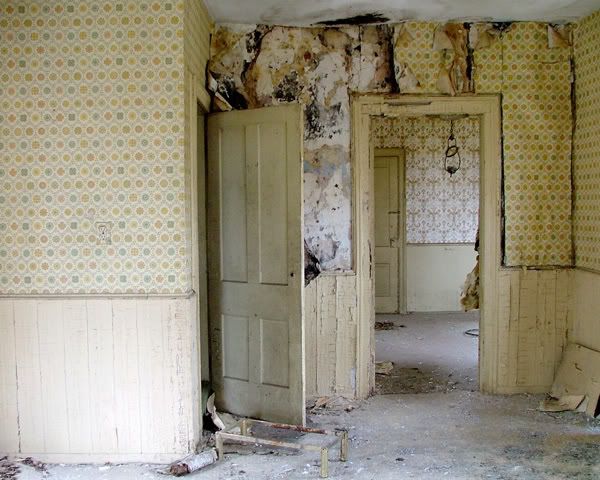 They're diseased and decaying.
And peeling.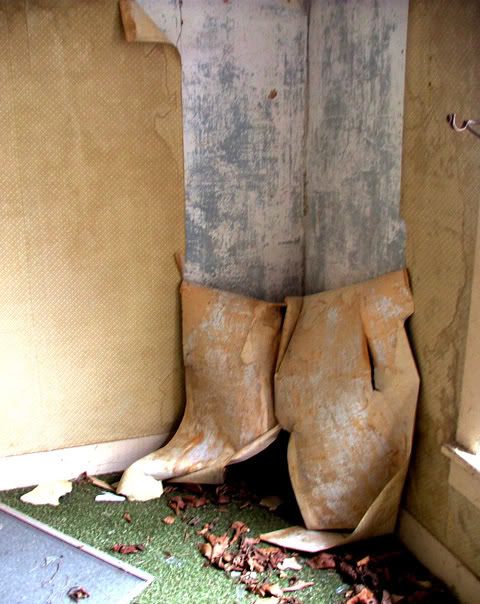 And they've fallen down.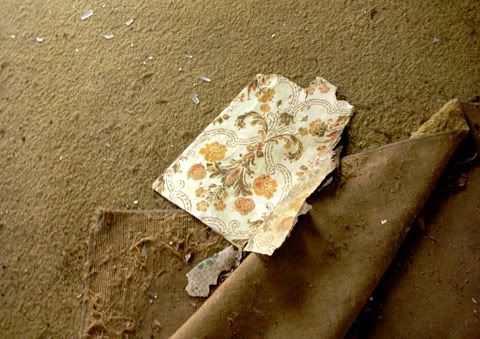 And in the end old farmhouses don't mind being photographed in something other than their best light. I think they're beautiful old dames, as beautiful as women can be without their makeup.
So, how about it? Would you let me photograph you without your makeup?