At some point early in our blogging experiences we are forced with a decision about what our focus will be. In order to sustain a continuous flow of material I was forced to write about what I knew, which was our rural lifestyle and our communities.
Using the material at hand helped me to identify the strengths and beauty of this little corner of the planet. Time and time again I came up with the same conclusion, it's the people that make this place special, far beyond the million acres of beautiful corn and clouds of fireflies, it's the people.
Again and again I will sing their praises. I can't say enough good things about them.
I thought you'd like to meet a few of the special people who make up our community. Some of them are my peeps, including Rob Houtz who is my tractor guy. He sold me my first Cub Cadet at the Elburn Days celebration fourteen years ago.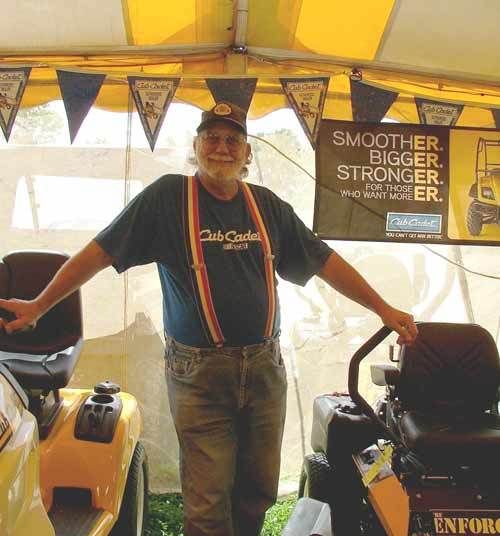 He's the one that saved me when I drove my tractor into a large hole. When I asked him to pose for this picture he asked, "Are you done driving into holes?"
Here are three veterans from American Legion Post #630 in Elburn, Illinois. They were selling raffle tickets and I was feeling lucky so I bought one. They haven't notified me yet, but I'm always the optimist.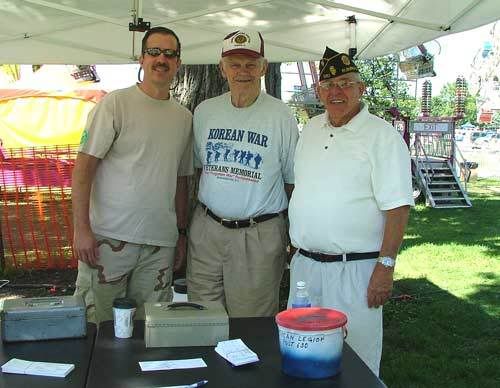 From left to right are veterans from the Gulf War, Korean War and Viet Nam. Thanks gentlemen.

You gotta love a young woman that knows how to drive a big International tractor. She's smoothing out the track after each run of the tractor pull. She steers one-handed and it's awesome to watch. I want to have a try at this job.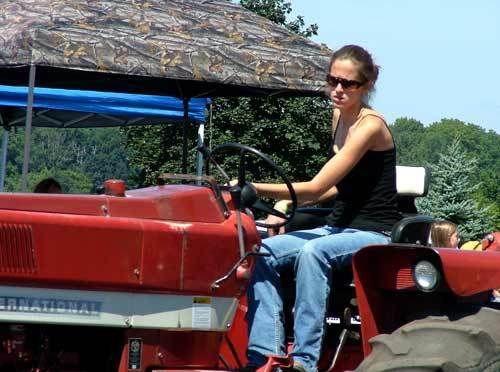 And then there are the kids. One of the big boys brought his big toy to Elburn Days. That's a very impressive engine and you know those young boys are dreaming of the day when they can drive.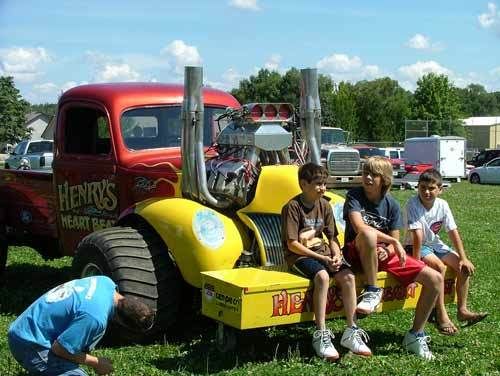 Speaking of kids, here's a video of the senior 4-H showmanship competition. There are twelve, count 'em, twelve hogs running around this show ring. They're not exactly well trained like show dogs, hogs pretty much do what they want. As I understood it part of the task was to keep the hogs from hugging the fence line. The tapping is an to attempt to move them along. You will notice that one hog decides to stop in front of the crowd and take a pee break.
My goal is to bring you a slice of good old small town America, and to give you a feel of what it's like to live in northern Illinois.
Thanks for visiting today. I hope you enjoyed another peek into our little corner of the world.