Fall is well upon us in the midwest and harvest has yet to begin in earnest.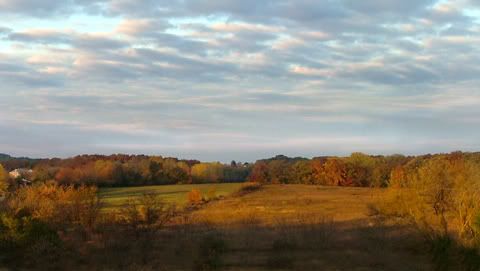 Some of the farmers have started harvesting soybeans but the corn is not yet ready. The moisture content must be at a certain level before the big push begins.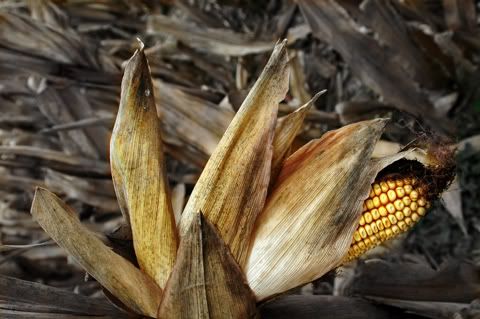 During that time you will see the combines out in the fields late into the night and grain trucks parked at the edge of the fields.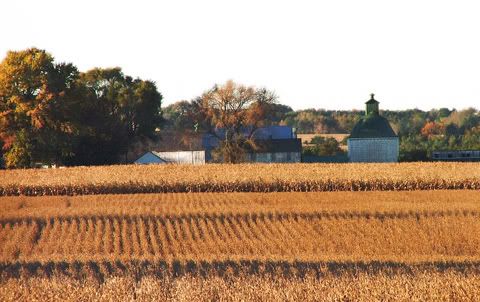 This is a photo I took a couple of years ago. The scene doesn't change much, one year it's corn and the next year it's soybeans. I was standing at the top of a rise in the landscape, at the edge of the small village cemetery, facing north. Unfortunately all the land between this vantage point and that farm has been sold off to developers. The current state of local real estate means that it will be a few more years before homes replace the crops.
Until that time I'll enjoy the beautiful view.