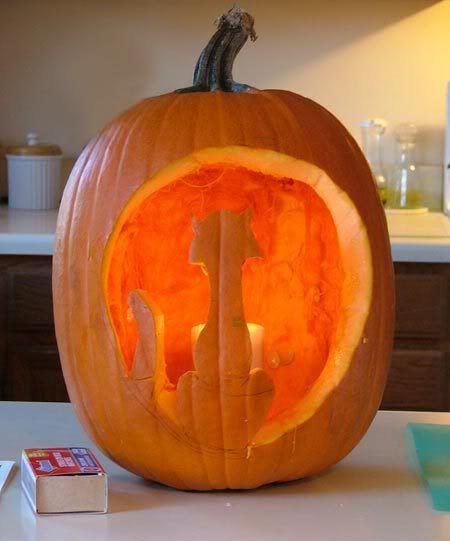 There's a long-standing tradition of pumpkin carving in this family. The Farmer always made sure he was home early one evening to help the kids design and carve pumpkins.
This year the Farmer's Son was in charge of the knife.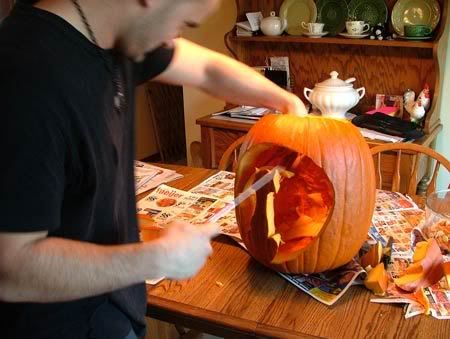 No one got hurt....except for the pumpkin.
I'd love to hear how you're going to spend the day. Do you have young children who will be trick-or-treating? Will you be answering the door in costume? Are you giving out chocolate in hopes that no one shows up?
I am.