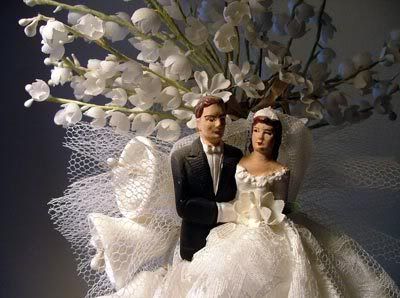 Many thanks for all your kind wishes for the engaged couple. They are very happy and young and in love. What could be better than that?
The Farmer and I have been married for almost 30 years and I've spent the entire time studying what type of mother-in-law I would like to be. I'm sure you get my drift. I've made plenty of mental proclamations, now let's see if I can live up to them.
It seems to me that the mother-in-law/daughter-in-law relationship is a dynamic that is fraught with difficulties. Perhaps like some computers we have different operating systems.
What are the pitfalls that you've experienced? What have you vowed to do differently in your MIL/DIL relationship?
I'm guaranteeing that this discussion will be livelier than any political debate.
This is one HOT TOPIC!!!!