Looking back over the years we can all remember how we marked special occasions. When we were dating the Farmer and I would celebrate special events with a fancy restaurant dinner. We didn't have alot of money and sometimes those occasions were few and far between. During the year that he was studying for an important professional exam we hardly went out at all. The year we were saving to buy a house special evenings out were as rare as hen's teeth.
I fondly remember some of the restaurants; theTerrace and the Flame are long gone but Tom's Steak House is still going strong.
Our son made reservations at a fondue restaurant last Saturday night and since it was an anniversary of when they first started dating he made sure to reserve a special private room and arranged to have red roses on the table.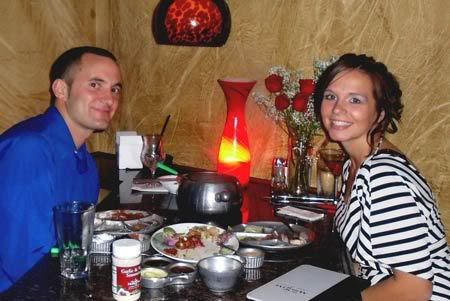 They both said the food was fantastic and they had alot of fun cooking and dipping.
There was a special dark and white chocolate fondue presentation for dessert.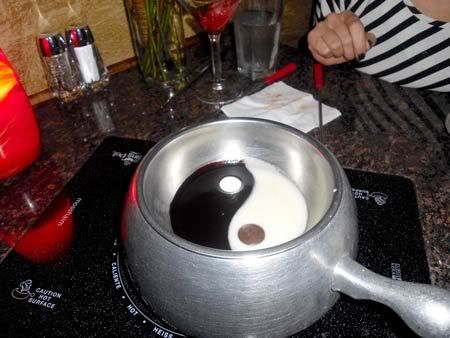 And he said, "Will you???"
And she said, "YES!"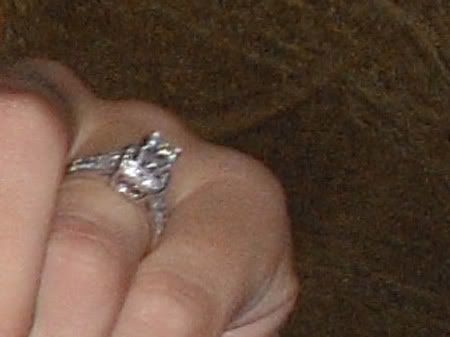 Here's the lovely Gina, my future daughter-in-law.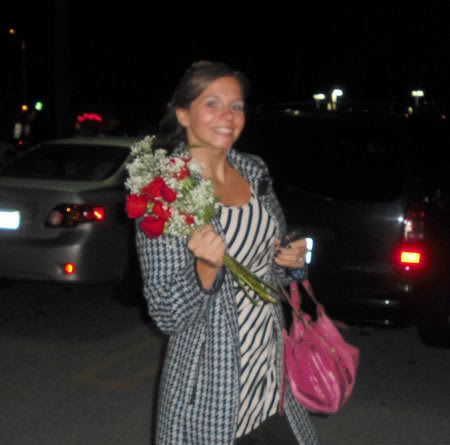 Congratulations to Evan and Gina!
OK....I was bursting to tell you but I had to hold off the announcement until all the appropriate godparents, grandparents and interested parties were notified.