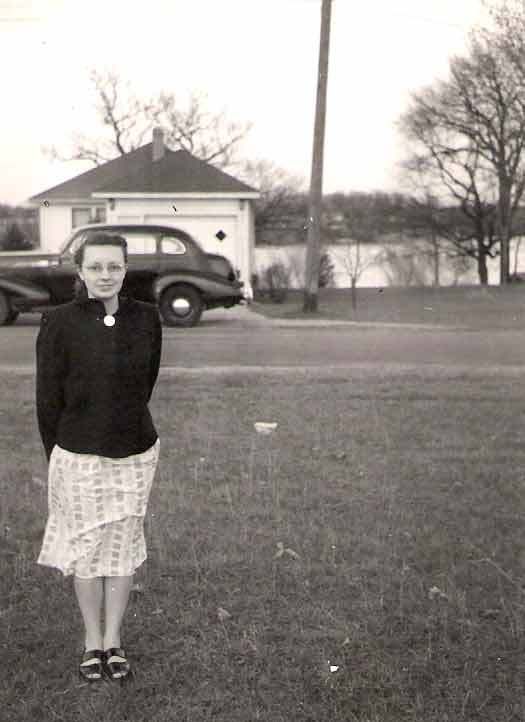 The time: May, 1948
The place: Great-grandma & great-grandpa's place in Nippersink, Wisconsin
This is my mom, standing in front of my great-grandma & great-grandpa's small lakeside cottage near Nippersink creek in Wisconsin. It was a small white frame cottage built on a slope. The front of the cottage faced the road and was only one story but because of the slope down to the lake the backside of the cottage was two levels. I remember it being very small and you can clearly see in the photo that it's not much bigger than it's garage.
My uncle returned to the cottage a few years ago and was stunned. The tiny white frame cottage has been expanded to a large multi-million dollar lakeside home. He saw the bones of the original cottage and is very sure that it wasn't leveled but enlarged.
My mom looks very young in this photo. She already has one child and will have a second child in another year.
I'm not sure who was behind the camera but I love the use of negative space. It also proves to me that there's absolutely nothing like film.