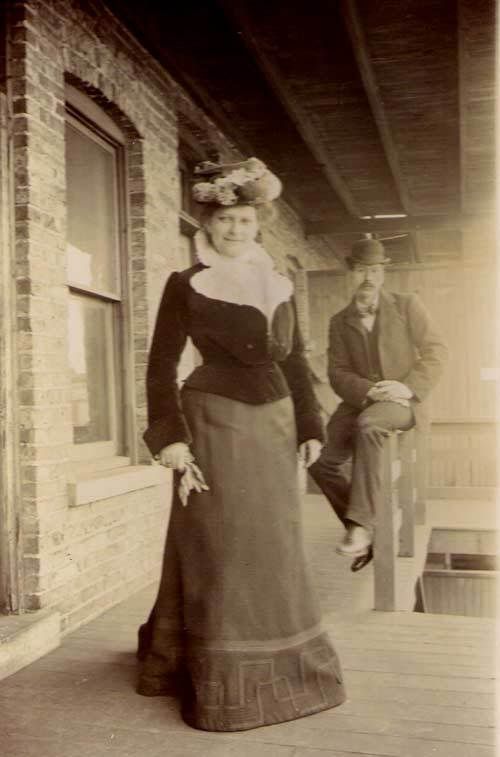 The time: Early 1900's
The place: Unknown, probably Chicago
The old saying goes, "a picture is worth a thousands words". Being a photographer and a lover of photography, I can tell you that for me that statement is true.
I am lucky enough to have many old family photos in my collection but I also buy interesting old photos at flea markets and estate sales. It's sad to me that some of these old treasures are separated from their original families, but I guess that the identities are lost through the generations and their stories fade with time. Some people rescue trees, some people rescue animals but I rescue old photo from certain oblivion.
I could fabricate entire stories around a photo and to me there's a mystery behind them. This was a recent purchase retrieved from a box of old photos at a local home design store. There were a few more that I passed on that day but they were interesting also and I'll probably go back and rescue them also.
There are several interesting things about this photo. It was taken in the early 1900's, my best guess being around 1910. In the late 1800's photograph, especially portrait photography was very formal. Subjects were staid, somber and serious in expression and in dress. They were photographed in studio settings or formal arrangements in the home.
This photo shows an interesting shift with it's subjects informally posed on a back porch. This is probably a Chicago two-flat judging from the type of porch depicted in the picture. The fashions have changed and become more colorful. Sometimes, as in this case, it's all about the hat. Chicago has had a long millinery tradition which is reflected in her fanciful headgear. The man looks on, relaxing in the background.
I'm sure that sociologists and psychologists could deduce alot from this photo as women are beginning to assert themselves.
I think it's delightful and I love the rough texture of her wool skirt and the soft texture of the velvet jacket and again, the hat is simply awesome. You've got to have chutzpah and confidence to carry that off.
The back of the photo reveals that this is Clara Shuler Boyce & Emmet Boyce.
How about you? What stories could you write about this couple?