The frost is on the pumpkin
and that's as good a reason as any to sleep late. Someone recently mentioned the habit of talking about the weather. It's an artform in these parts. The farmers would gather at a local cafe early in the morning for eggs and bacon, coffee and conversation. The weather is always a top subject because their livelihood depends upon the weather.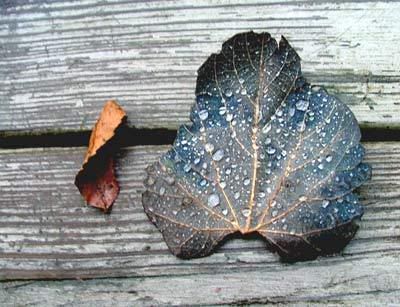 Every square inch, every nook and cranny in a field is planted in the spring. The weather determines the outcome. A hailstorm can decimate the fields and a drought can do likewise.
Discussing the weather cannot affect the outcome but that never stops the chatter.
This area is undergoing an influx of development. The farmer's meeting places have disappeared. Many of the older farmers are refugees from the development push back in the 1970's. They sold their farmland in Schaumburg and moved out here. The concrete and asphalt steadily pushed west and has caught up with them again. They're older and a second migration west is out of the question. Many are so connected to their land that they refuse to leave, leasing out the acreage to younger farmers. They sit in their farmhouses and watch the sunrise over the fields as they have done their entire lives.
One of the fourth generation farmers lost his father several years ago. It was his father's wish to be cremated and have his ashes spread across his beloved fields. His children could not bring themselves to honor his wish. They knew that 20 years down the road his fields will be covered with tract homes.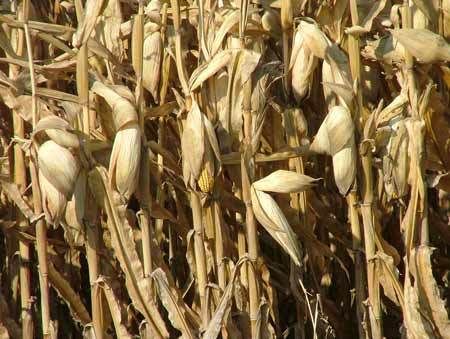 Large homes! Less money! That's the chant that pelts you from roadside signs. The real estate and mortgage mess will slow the development for awhile and then it will begin rolling over the countryside once again.
Someone said to me that I shouldn't be so negative about the advance of urban sprawl. That person has never stood at the edge of a field of Illinois topsoil and watched as a farmer plowed under the field at the end of the growing season. The warm moist soil hidden just underneath the surface releases steam as it hits the cold air. The scene is magical and you realize the life giving powers the earth contains. Once scraped away and replaced with strip malls, it can never be recaptured.
I would declare Illinois topsoil a national treasure......no, a world treasure, and protect every stinking clod of earth!