What's Meatball Monday? It's the day we learn an easy way to make a large batch of meatballs. The holidays are fast approaching and many of us will be hosting parties. Meatballs, flavored with some type of sauce, make a nice party appetizer.
Use your favorite meatball recipe or try this one:
MEATBALLS
2 lbs. ground beef
2 eggs
1 onion, finely diced
1 TBSP. dried Italian herbs
1 tsp. garlic salt
3/4 cup bread crumbs.
Mix all together until well blended. Form meatballs.
Now comes the part where we throw away the frying pan!
Several years ago a friend taught me how to make meatballs in the oven. It's so easy. Place a large baking sheet in a 400 degree oven for 5 minutes.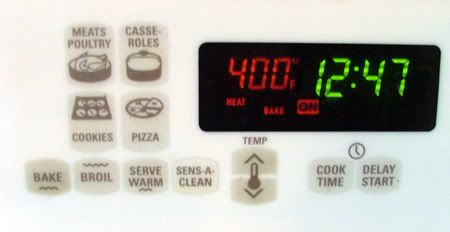 Remove the baking sheet and arrange the meatballs on the hot pan.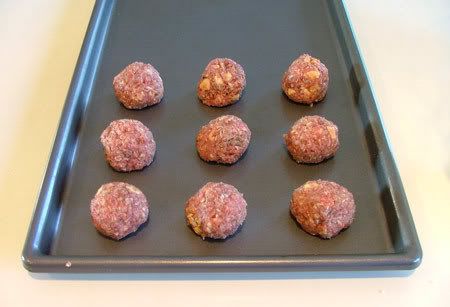 Place the pan back into the oven and reduce the heat to 375 degrees.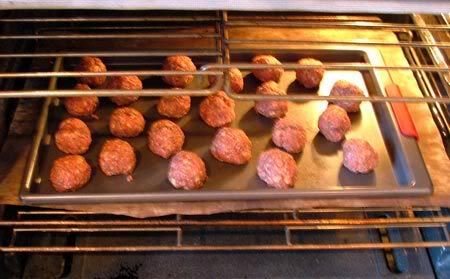 Turn the meatballs every 5-7 minutes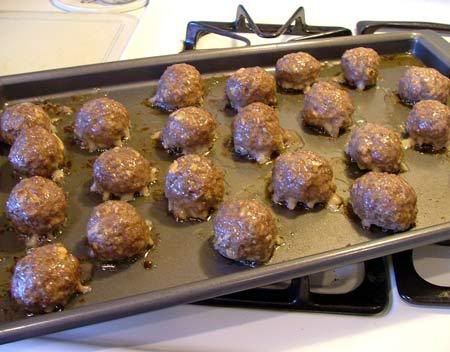 until all sides are nicely browned.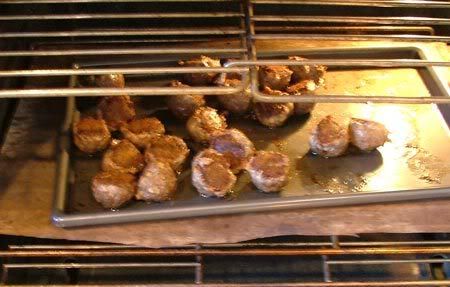 Drain well. Serve with your favorite sauce.
You can make up a batch and freeze them until your ready to use them. Just thaw and heat in the microwave or crockpot.
I've seen the frozen meatballs at the grocery store but I get the heebie jeebies thinking about what they're made of. I'm afraid to look at the ingredients list. With this recipe I know it's all fresh ingredients and no mystery stuff. It's easy to make up a large batch, divide them into freezer bags and have on hand for either appetizers or spaghetti dinner.
Have a great Meatball Monday!