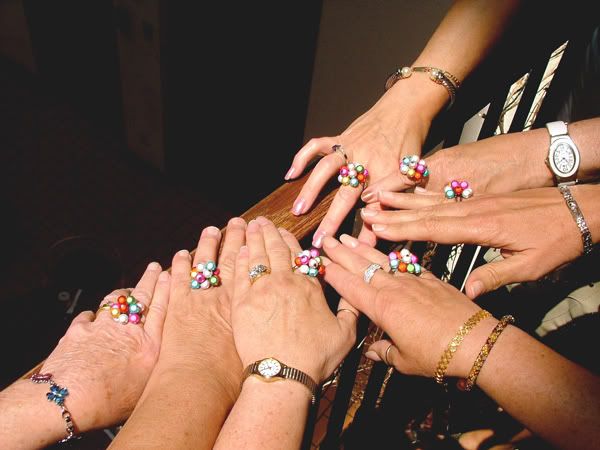 I'm nursing this flu along and working to create a special dinner tonight for the *Farmer's Daughter*. She'll be visiting for the weekend and we'll be celebrating her birthday. It's actually next weekend but she won't be able to make it home.
I want to thank you all for your continued support of my blogging efforts. A loyal group of readers actually energize the space. WIthout you it degenerates to the sound of one hand clapping.
Yesterday I was honored to have a gentleman speak up and he's totally welcome in the Hen House. If you notice, on the left hand column there's a list of my Peeps. They are those people who help me in my day-to-day life. I would love to expand upon this idea and create the Hen House full of cybernetic experts.
Here's what I'd like you to do. Let me know your area of expertise. That way if there's any burning questions I can call upon my expert Hen (or Rooster). For example:
Marlene
would be one of the experts on quilting.
Louise
is a creative force in the area of stamping and card making.
Chocolatechic
would be the expert on ....... chocolate!
What about you? Would you like to be added to the list of expert Hens? Let me know. I can link to your website and put you on my list of go-to experts.