Welcome to the Monday morning staff meeting. Did you think that farmer's and their wives don't have staff meetings? Sometimes they're held in unusual places. This is the busiest time of the year for fresh herb operations and that means that the Farmer must go to the mattresses. If you read The Godfather you'll understand. What it means is that during the crunch before Thanksgiving through the Christmas season the Farmer moves up to the little White House where the farm and the packing facility is located. Our growing season is done in northern Illinois but they also have farms in Florida and Mexico.
As the Farmer's administrative assistant I must keep him updated on our low-tech home security system...... two Chihuahua's. And believe me they could inflict some damage on an intruder, or simply bark them to death.
The first thing we're going to do this morning is draw a name for that Sew-No-More book.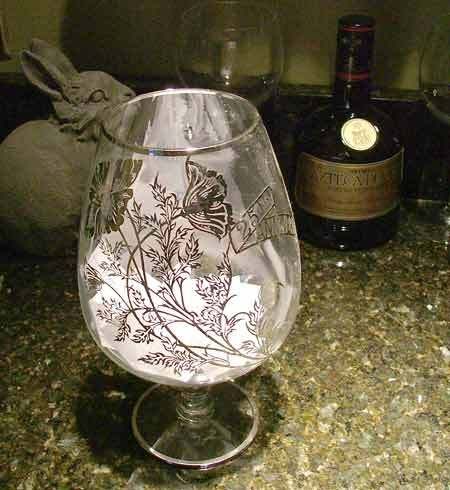 The winner is Dara.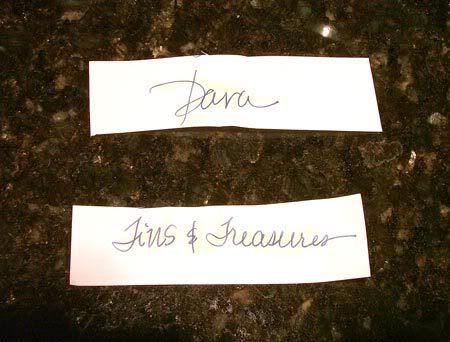 Why did I draw two names? Because the books were breeding again last night and produced this offspring: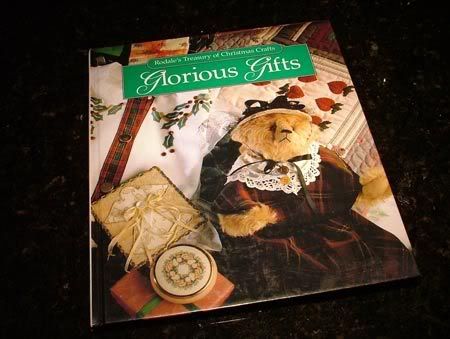 Congratulations Tins & Treasures.
Ladies - please contact me with your addresses and I'll get it in the mail to you. My e-mail address is Abscissa63@aol.com
Anyone else who feels like chatting can also e-mail me, I love to get mail. And don't be looking at that bottle of Mexican brandy in that photo. I'm not giving that away. That's mine.....all mine. It's for those times when the Other Mother gets on the last nerve. Medicinal purposes you know.
The second item on our agenda is to talk about the generosity of our blogging friends. Look what I got in the mail from the
Milk Man's Wife.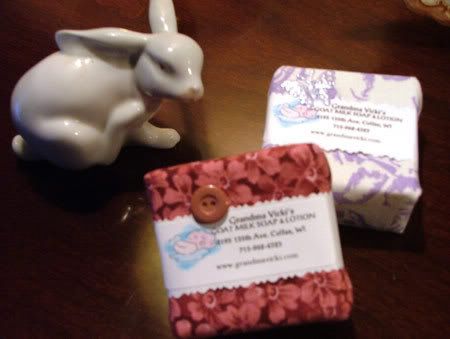 You need to get over to her place and check out a farm wife who knows everything about everything. She makes her own sauerkraut and shows you how to make your own. Right now she's rendering fat and raising a baby.
This soap is fantastic. When I opened the package beautiful scents wafted up to greet me. There's a bar of Huckleberry and one of lavender.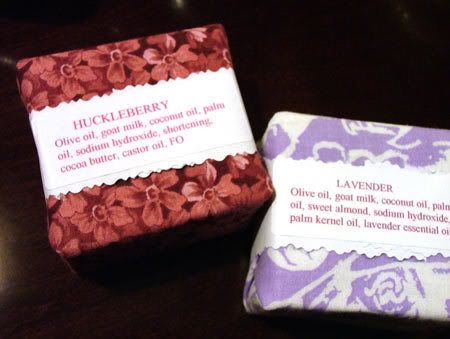 This is goat's milk soap that is handmade in Colfax, Wisconsin by Grandma Vicki. These would make really great Christmas gifts especially for teachers. Vicki packages them by wrapping in a beautiful fabric, a label with the ingredients and a button or in the case of the lavender soap, a butterfly. I encourage you to support small entrepreneurs. You can order the soap at her website:
Grandma Vicki's Soap
I'm going to also suggest that you check out a website is aptly named,
Mennonite Girls Can Cook.
WOW, can they cook. I've made lots of their recipes and never been disappointed. They're cooking again this morning so get over there.
You might also want to visit
The Country Doctor's Wife.
She's rocking the house with Steve Perry and Journey. They held a retro '80's birthday party for her and the Country Doctor showed up with a mullet. YIKES.
Last, but not least, Corey at Tongue in Cheek is dreaming big dreams. This is my kind of gal because she's dreaming about riding across the U.S. on a Harley with her wonderful French Husband. Read about the
Harley road trip.
Enough already. Meeting adjourned. Go grab and cup of coffee and start working on your list of things to accomplish today. I'm probably laying tile, cooking dinner and possibly picking up a new car. Check back tomorrow to see if I'm riding a new trusty steed.