At the risk of spending an entire week complaining I need to make my feelings known on the subject of framing. I'm talking about going to a craft or decorating store and having an item framed. I needed a mirror that in a size that you can't find easily - 36 x 36 inches. My idea was to have a frame made and mount a mirror in the frame.
OR NOT.
One of the conservative and less costly frame styles would have cost $300! That's $2 per lineal inch. Unless it's formed out of magical unicorn dust I'm not paying $2 an inch. I was stunned to say the least.
That was six months ago and I went back to the frame department yesterday with the intention of getting a new mat cut for this etching that I found at the resale shop for $2.99.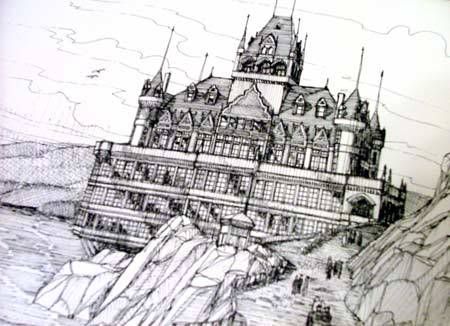 The mat is brown and I thought it would look better with a black mat. It's just slightly larger than the standard 10 x 12.
So I drive over to the craft store and the young woman measures the outside and measures the inside, enters everything into her computer and look at me without batting and says...........GUESS...no, really guess how much the mat would cost.
$19.87. Almost $20! Plain black mat board, nothing fancy, no double mat.
It was the icing on a very challenging week. I'll tell you more about that later.
That's it. I'm done complaining. I'm going back to bed and pulling the covers over my head. Poke me with a fork, I'm done!!!!