Are you ready to start construction? Let's get our gingerbread glue ready.
I use this type of star tip that will spread a good amount of icing.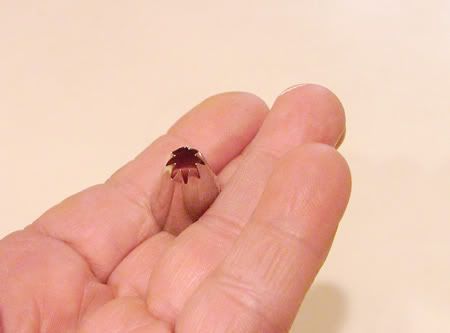 Slip it inside the bag and fold the top of the bag down. This will make it easier to spoon the icing inside the bag.
Spoon icing into your bag so that it's a little more than half full. Fold the side back up.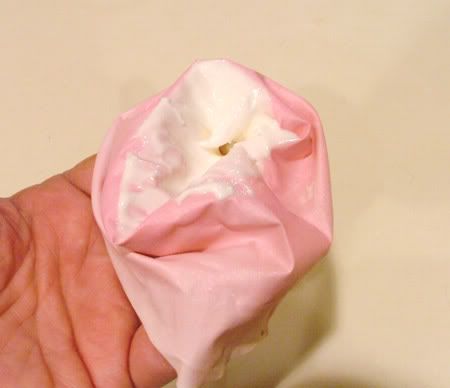 Twist the end of the bag shut so that the gooey icing doesn't escape. I used lots of red icing last year which left my bag a permanent shade of pink.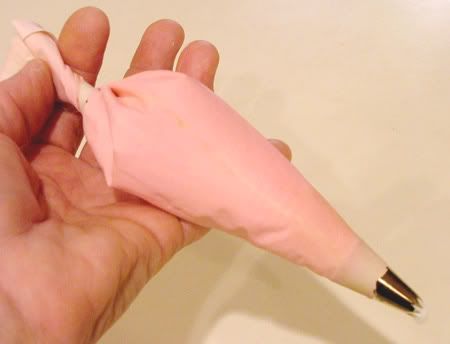 Lay down the four chimney pieces, wrong side up.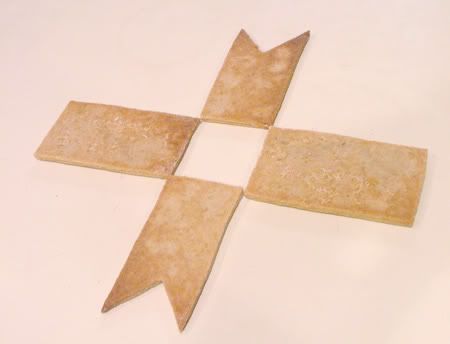 Pipe a line of icing along each edge that will connect.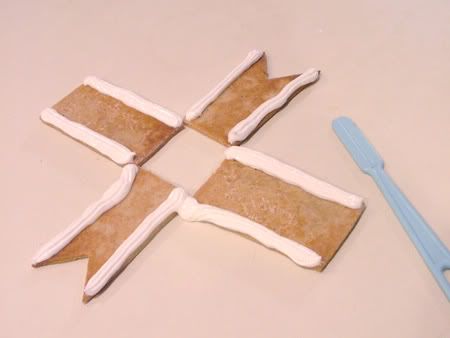 Stand two of the side up and support with cans.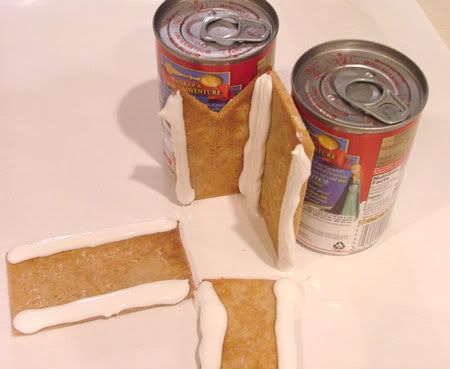 Do the same with the other two sides. Use a narrow spatula or knife to smooth and spread the icing on the inside.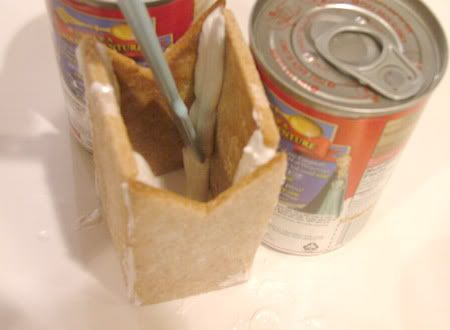 Leave this to dry with the cans as support.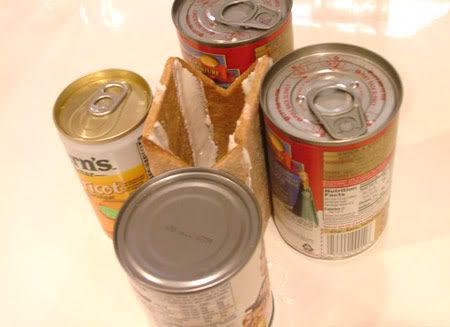 Repeat the process with your house pieces.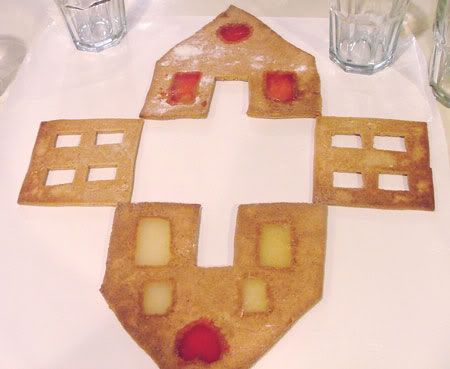 I used glasses to support the sides and slipped a large can inside to be safe.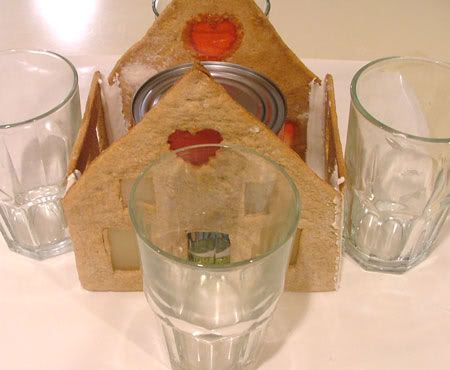 Using the pastry bag I ran a line of stars down the side. This way the main house pieces are glued from the inside and the outside.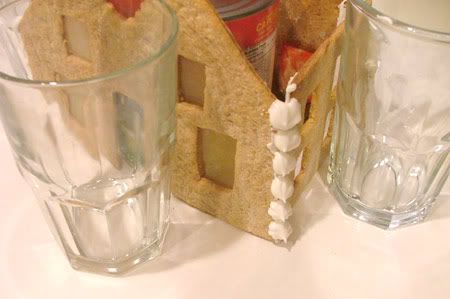 When the house is totally dry you can run a thick bead of icing down the roof ridges and across the top of the side wall. Carefully add the roof piece. Support it and repeat on the other side. After this dries you can add a line of rosettes on the top edge of the roof and add the chimney.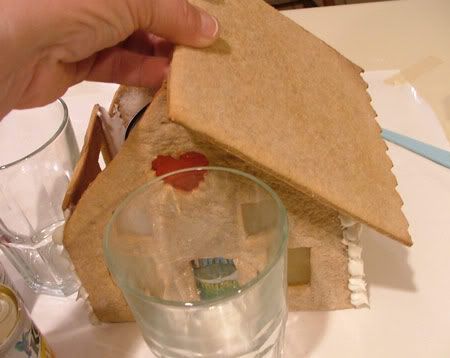 Tomorrow: Candy decorations galore!