Thanks for hanging in there with me as we create a gingerbread house. We're down to the final step and that's decorating.
I decided to use gum for my roof tiles but before I start tiling the roof I check out the chimney. My plan is to lay the gum tiles and set the chimney on top of that.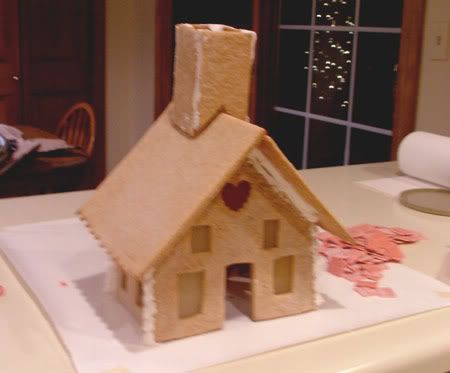 After setting the chimney aside I'm ready to begin the roof. I bought one long package of Big Red gum. There's a striped gum on the market but I couldn't remember what it was so I settled on this. I cut each stick into 3 pieces.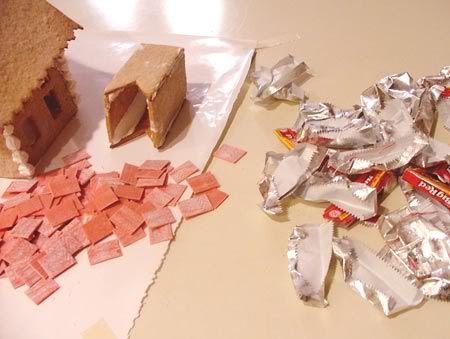 Dots of icing will hold them in place. Start at the bottom and work up.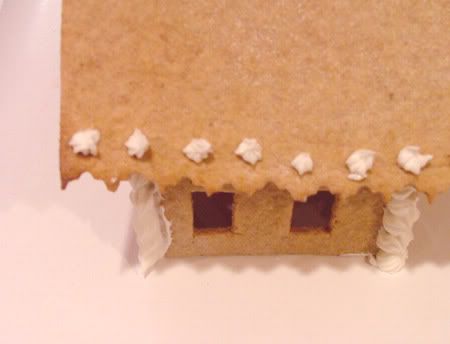 Overlap and stagger each row just like a real roof.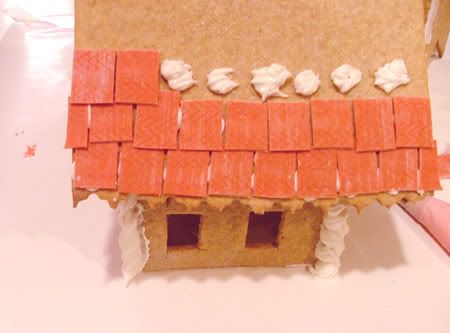 I stopped before I got to the top because I decided to finish off with a row of these Creme Savers.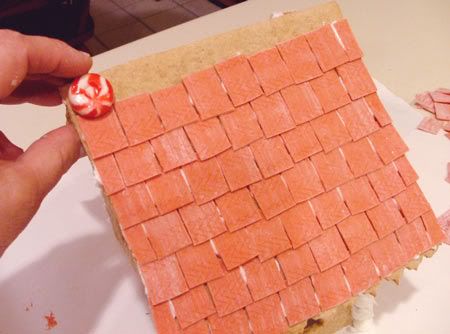 Both side are finished with the gum. I need to add the chimney before filling in with Creme Savers.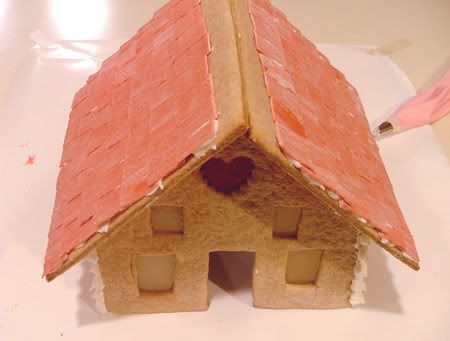 An edging of icing stars will keep the chimney in place.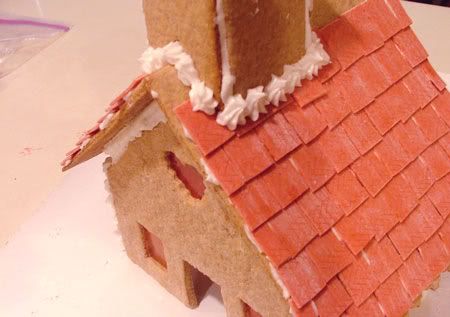 Creme Savers edge the top of the roof.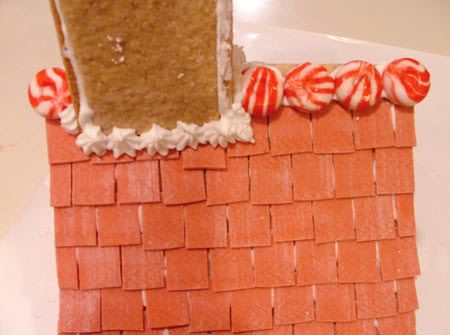 The top of the roofline looked a little bare to me so I added a row of red, green and white Gobstoppers! I've had some of this candy for two years. I keep it in a sealed container just for gingerbread season.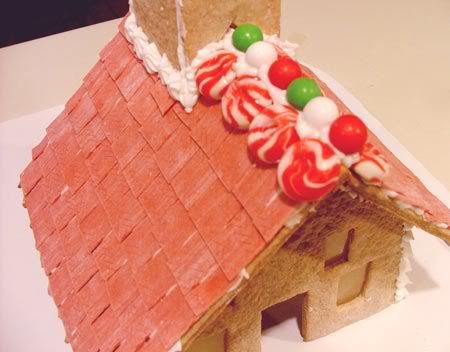 I know what you're thinking - that's one REALLY BIG CHIMNEY. I swear those elves are up to no good. They're certainly involved in illegal activities and they're burning the evidence up in the fireplace.
The chimney looked bare. Time for a candy fix. I used icing to attach Necco Wafers but I didn't like the space between the wafers so I added icing stars to fill in. Do you see how things evolve?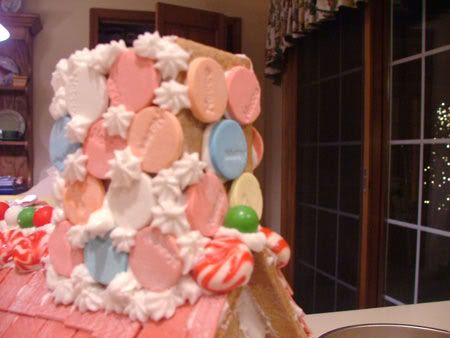 I also thought the underside where the roof met the house looked messy, so more icing stars.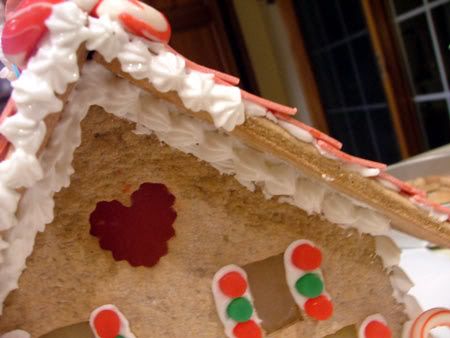 The final touch was to add icicles dripping from the roof. Just touch the tip to the edge of the roof, squeeze out some icing, pull down and pull away.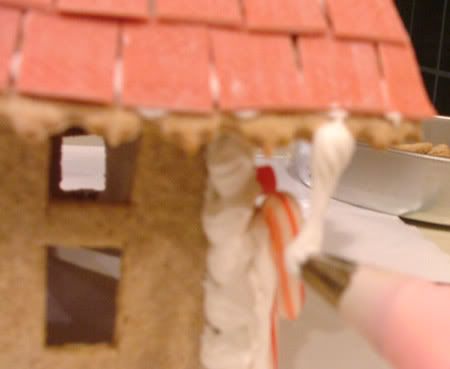 Now find a nice platter or tray to display your house. Tuck a battery operated tea light inside and it will glow through the candy windows.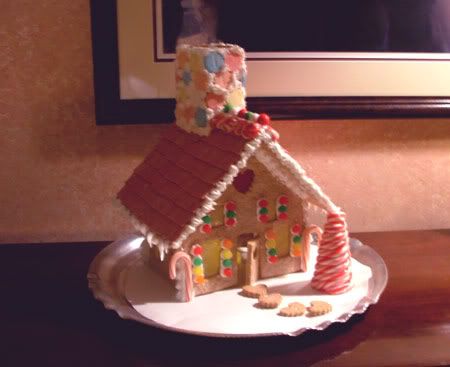 I used a small heart shaped cookie cutter and some extra gingerbread dough to create the heart shaped walkway stones. The candy cane tree was an after Christmas purchase last year.
I'd like to thank everyone who baked, constructed and decorated along with me and everyone else who watched!
Poke me with a fork......I am SO DONE with gingerbread. I say that every year and when the weather turns cool I find myself dreaming about gingerbread houses once again.
My brain is fried from licking icing off my fingers. I'm off to make myself a martini. You know I have a habit of creating crazy martini recipes. This one's called Pond Scum. Heh, heh. heh. You'll have to wait till tomorrow. I'll also say a thanks to the couple who sparked my love for creating in gingerbread.