Today we're going to mix our gingerbread dough. There are lots of gingerbread recipes out there and you should feel free to use your favorite. I'm going to pass along a recipe I call recipe Gingerbread Plywood because of it's ability to resist humidity. Gingerbread will soak up moisture and eventually cause your structure to collapse. The ingredients in this recipe are edible but once baked it's very hard and will withstand sanding with a nail file or sandpaper which allows you to fit pieces perfectly. This is not the easiest dough to work with but it does give you a very sturdy material. If you're spending alot of time constructing a house, you don't want anything crumbling in your hands.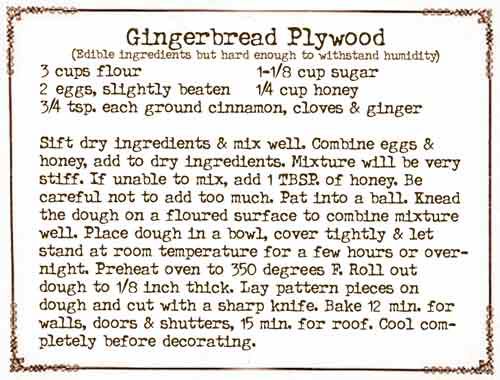 I'm going to give you some tips as we go along. First gather together all your supplies.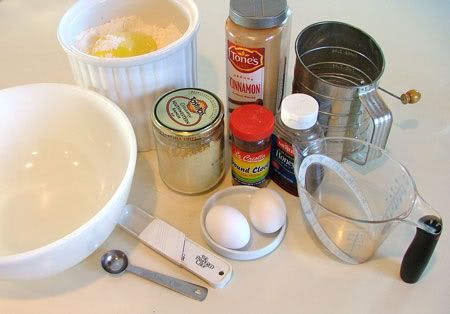 I buy my spices at ethnic markets or the bulk department at the larger stores. It's much less expensive than those little containers. Measure your dry ingredients into a sifter. Do you have one of these old models?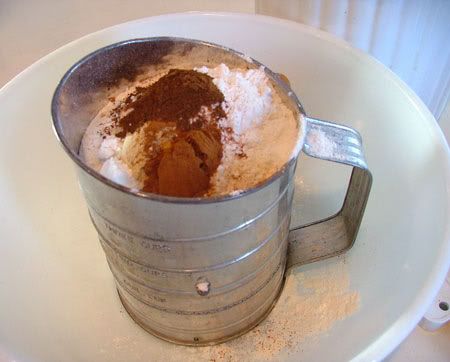 Place the flour mixture in a large bowl and set aside. Measure out the honey.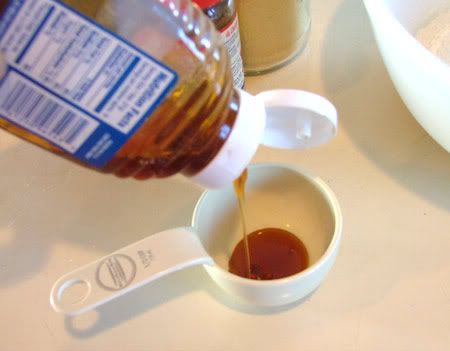 Beat the eggs and add the honey. Mix well.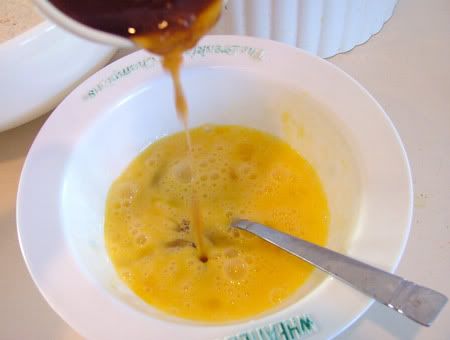 The mixture is going to look like this.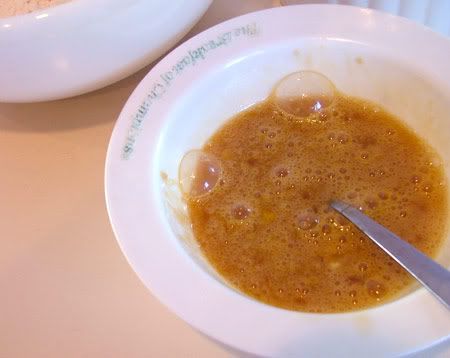 Add the liquid to the dry ingredients.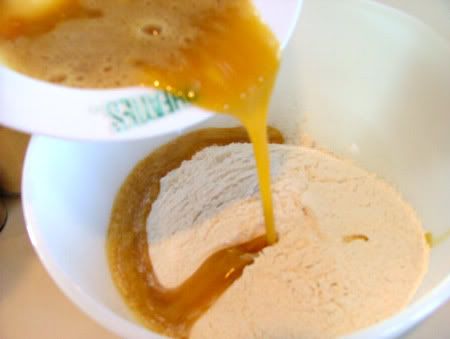 I don't even attempt to mix this with my Kitchen Aid. This dough is very stiff. Just use a sturdy wooden spoon to stir and combine.
Put the spoon aside and start mixing with your hands.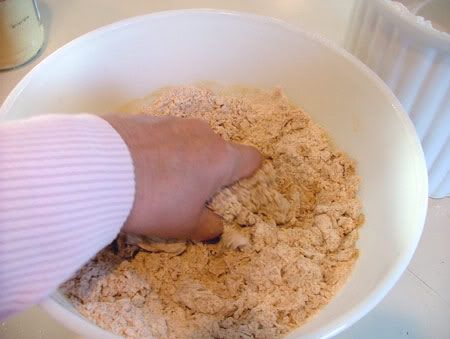 The warmth of your hand will help the dough to soften. Soon it will start to stick together. Add a small amount of honey if necessary.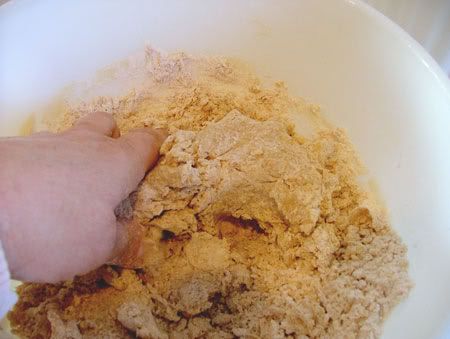 It's going to have a sandy texture. If it doesn't clump together, add a TBSP. of honey. Don't add too much or you'll have a very sticky mess.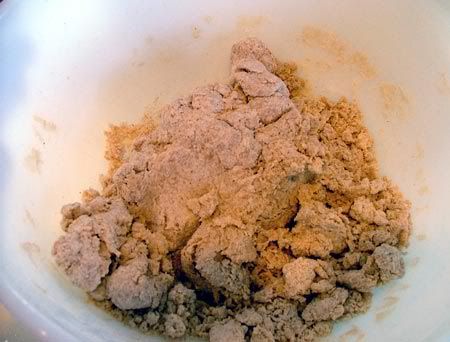 This is going to feel dryer than a normal dough. Knead it for a few minutes. You're going to put it in plastic wrap and place it in a airtight container. Let it stand unrefrigerated, overnight is best.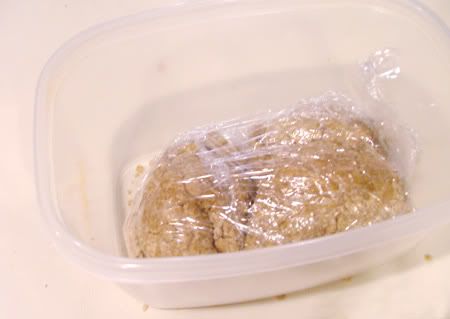 While it stands the honey and sugar molecules combine, the mixture darkens and softens. Tomorrow it will be a bit easier to work with.
Tomorrow we're going to roll out the dough, cut our pattern pieces and fill the house with the great smell of gingerbread baking in the oven. Please join me!