Recently I read something about taking risks. I've never been much of a risk taker and looking back on my life it's apparent that I always took the safe route or at least the way of least resistance.
You reach an age when you realize you're on the downside and age and infirmity exclude ever making some of your dreams happen. It would be easy to become sad and depressed that you're squandered precious time. I try very hard not to go to the Land of Regrets.
Is there space in our lives for little dreams, little adventures, little joys? I think so. When I was a stay-at-home mom with young children, my life seemed so confined and unexciting. I was happy to be a mother and glad that I was able to be with them but it seemed to me that everyone else was living exciting and challenging lives. I lived on a steady diet of adventures with Jacques Cousteau. I marveled at Jane Goodall who took Leakey's challenge to move to the African bush and set up camp to study chimpanzees. Did she ever long to trade places with me in my suburban home? Probably not.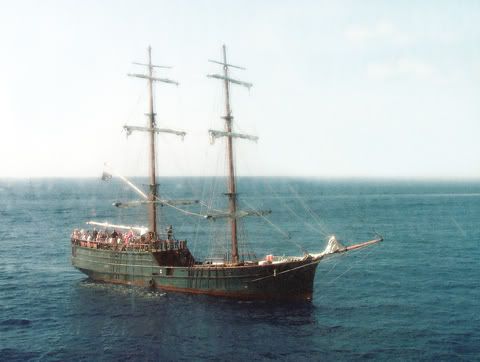 Fast forward to the time when children are grown and launching themselves into adulthood. The Farmer and I dream quietly and sometimes aloud about finally divesting ourselves of things and dwellings and hitting the open road in search of small adventures. We've had a few inlcuding time on an island in Belize (with no roads). We've visited and climbed most of the major Mayan temples in North America including the spectacular temples at Tikal in Guatemala. We have so much fun on these adventures, they recharge and nourish the part of our souls that crave adventure.
The Farmer works incredibly hard having inherited some crazy work ethic. But now we're dreaming of more adventures, of hitting the road and seeing the back roads and small towns from one end of this country to the other. We'd probably tire of the journey but just the dreaming has power. The plan is that he'd golf in every little podunk course along the route and I would write about the locals and my search for the perfect piece of pie.
My friend
Jesse White Crow
left all his worldly goods in storage and walked across America. In the December 22nd entry on his blog he says,
"It is time to be where I am for this moment, and I am thankful for all that I have to be here, for in a unique way I am rich. I walk to visit friends that tell me their stories both lived and those kept as pet dreams."
Yes, I have my pet dreams and they are important to me.
William Least Heat-Moon lost his postiion at a college and jumped in his van and drove across the country and wrote about his journey in
Blue Highways.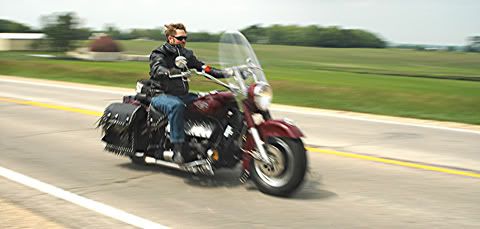 Custom built bike with a V-12 engine. Yes, a V-12.
How about you? Have you ever dreamed of hitting the road and having an adventure? What would it look like? Where would you go?