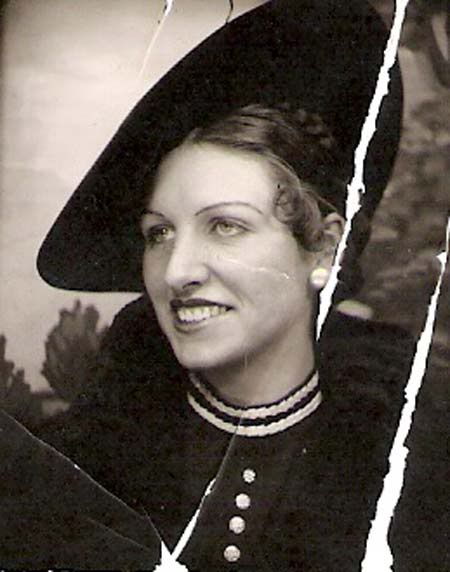 \
The Time: 1930's
The Place: Chicago, Illinois
The photographic genre of the photo booth remains one of my favorites.
My first allowances were spent on penny candy and photo booth portraits.
This is my grandmother's long time neighbor and friend Martha. She was quite a character, bohemian in temperament and the original home alone mom. My mother still tells the story that Martha ran off with a matador to spend a week in Cuba, leaving her children at home for my grandmother to watch.
She was an interesting character who inspired others to live more colorful lives.