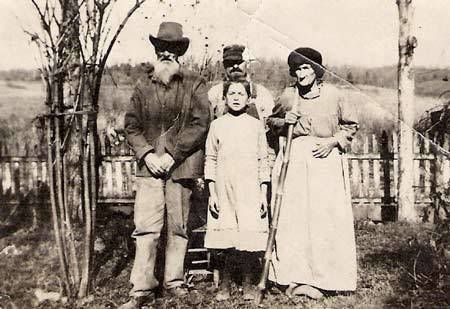 The time: Somewhere around 1915
The place: Palmyra, Tennessee
This is one of the prodigal photographs that I feared was forever lost in a landfill. Thankfully it found it's way back into my hands. I cannot imagine how sad I would be if that had been it's fate.
In the center is my aunt Pearl and the elderly people are her grandparents. Pearl was the eldest daughter of my grandfather and his first wife, Lena V. Boone. At that time men often married several times as wives were lost to illness and in childbirth. Pearl, two sisters and a brother were grown adults when my grandfather re-married a younger woman who also died shortly after giving birth to my mother.
It's easy to see how difficult their lives were and my best guess is that the grandparents are not as old as they look by today's standards. My grandfather was born in 1895, so perhaps they were born shortly after the Civil War. My mother was adopted by one of her older, half-sisters and it was this woman who I remember as my "grandmother". She was really my aunt! She told the story of how, once a year, her sisters Pearl and Edie and brother Tom would ride to town in a horse drawn wagon. In this day and age it's only a 35 minute drive from their old homestead. They would watch shooting stars from the porch of their home which had no electricity or running water. She was always amazed to have watched a man walk on the moon.
If you read anything about the personal histories of those who settled our country you are struck by the fact of how many children died in childhood. Our own family cemetery has many sad markers that speak to this fact.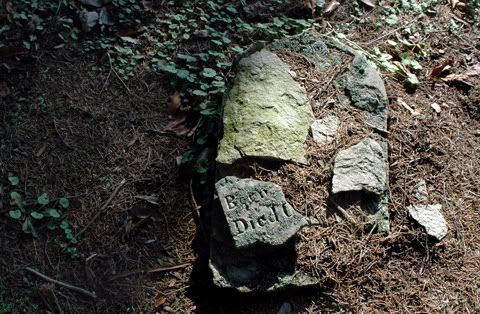 Sadder still is that all the older timers are gone, the great storytellers including my Uncle Tom and Uncle Murdoch. Born..... died.