The first stop on our cruise was in Cabo San Lucas, Mexico. It lies at the tip of the Baja Peninsula. I should have put two and two together - Baja + desert = a desert-like landscape. Somehow I envisioned it to be a lush tropical environment. It's a prehistoric looking landscape with huge rock formations jutting out of the sea.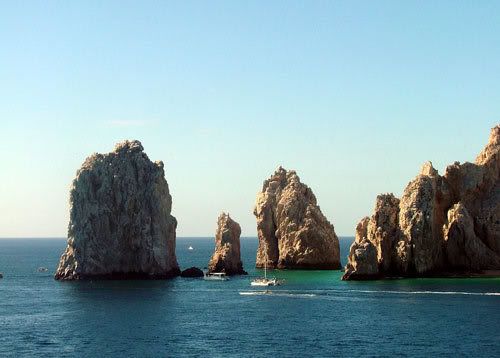 The cruise ships anchor in the harbor, which means passengers must be tendered to shore. This can be a tedious process when you have a thousand or more people wanting to go ashore. Here's one of the tenders pulling away from the ship. It was a rocky ride to the pier.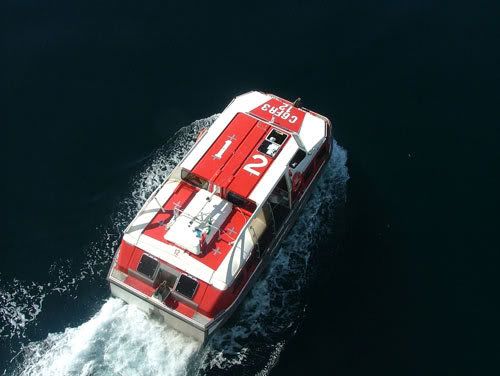 The harbor was filled with beautiful boats.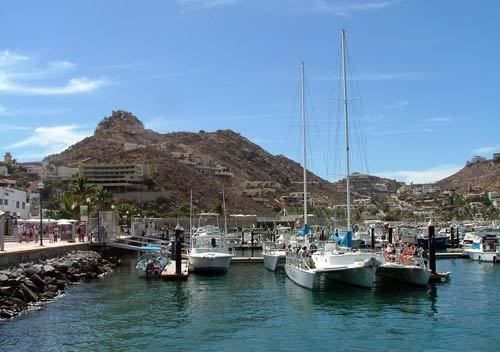 At least one was in the category of the rich and famous.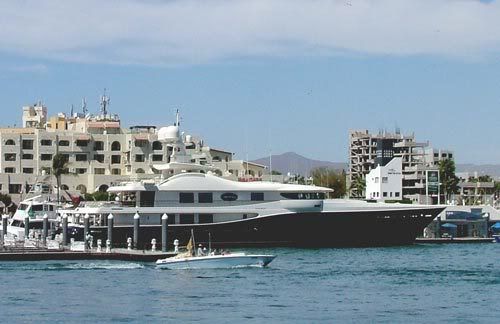 Our neighbor who is a boating enthusiast said that this was over 150 feet. It gets 100 yards to the gallon and carries about 15,000 gallons on board. You do the math.
Buildings snake their way along the hillsides.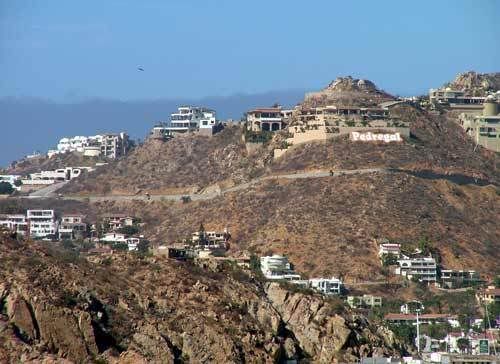 These buildings were under construction. Another neighbor said that 90% of what we were seeing has been constructed since the last time she was in Cabo, perhaps 10 years ago.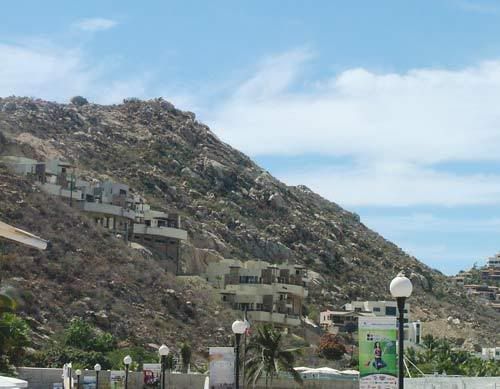 This crazy old building was high on a hill overlooking the harbor and the shopping area. The funniest thing was that there was a huge sign just underneath this house that said, "Not for Sale". We called this the Clint Eastwood house.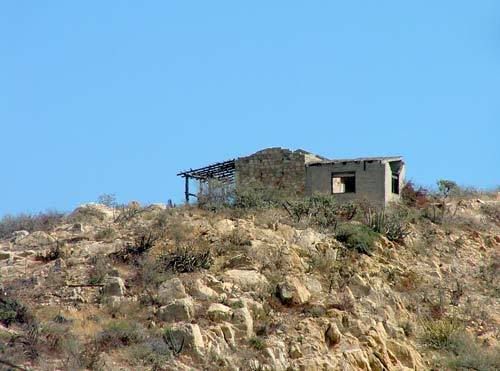 This is a bit unnerving the first time you visit Mexico or Central America.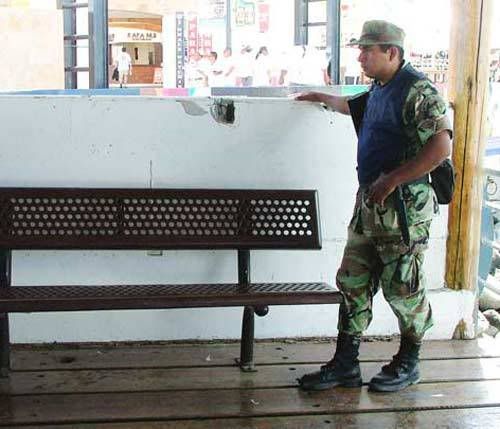 As Americans we are not accustomed to seeing men walking around the streets with assault weapons. There is alot of military presence each time the ship would enter or leave the port.
My friends and I did a little shopping near the pier while we waited for our excursion boat to arrive. This was the first port and already this stuff all looked the same. I didn't buy a thing, much to the consternation of the shop owners.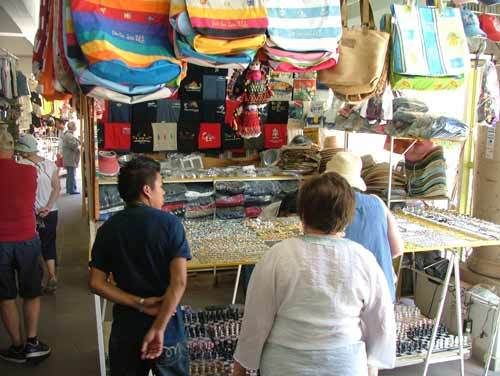 Here's just a peek of what we'll be doing tomorrow as we head out into the Sea of Cortez to look for whales!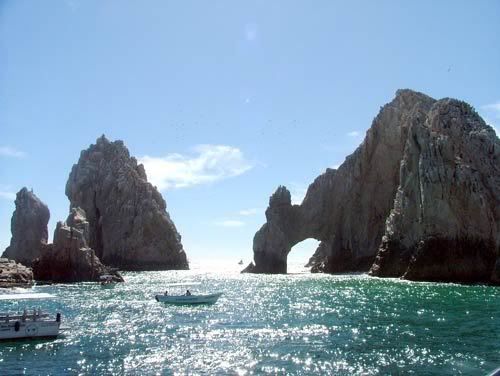 NOTE: Let me know if at any time this begins to feel like watching someone's tedious home movies of their vacation. You know what I'm talking about - Uncle Fred and his 8mm films of the family trip to the Grand Canyon. I'll do my best to spice things up by making up stories about pirates and drunken sailors. (Neither of which we encountered)