I hardly know what to say about winter here in northern Illinois. It's the same winter since the time I was born, except for a 4 year sabbatical in Texas in the late 60's. But the past few years it's getting old, old, old. It drags on forever.
Just recently we had a few days of 60 degree weather and it really improved our spirits. But it was right back to the deep freeze. It's the middle of March and it's barely above freezing and earlier it was below freezing (32 degrees).
The snow has melted and everything is dirty looking, brown and ugly.
I want this: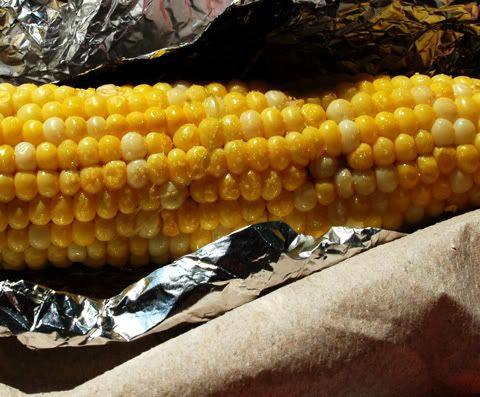 Fresh sweet corn, eaten under the shade of a large oak tree at one of the local corn boils.
No wonder there's some type of festival every weekend during the summer. We're trying to jam as much fun into the season as we can.
I want to pick strawberries at the local berry farm. I want to eat some homegrown tomatoes instead of the mealy version from the food store.
How about you? Has spring sprung where you are?
What are you looking forward to?
(Sorry for talking about the weather yet again. )