If you're like me, you're always scrambling around to find a bookmark. Where do these things go?
When
Cindy LaFerle
sent me a copy of her book
"Writing Home"
she also included a wonderful laminated bookmark. It was my favorite, but somehow I've misplaced it, leaving me to scounge around for bits of paper or a bobby pin.
Last weekend my sister gave me a cool bookmark that she'd made. It so clever and I easy. I call it my novel jewelry (although I rarely read fiction).
Cut a 17 inch length of flat ribbon. This is 3/8 inch wide.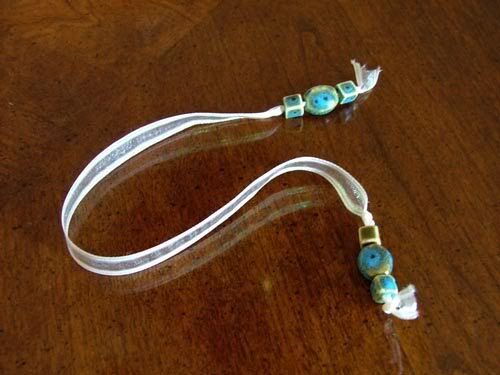 Make a knot in one end. Slide some decorative beads. In this case she used some turquoise colored pottery beads.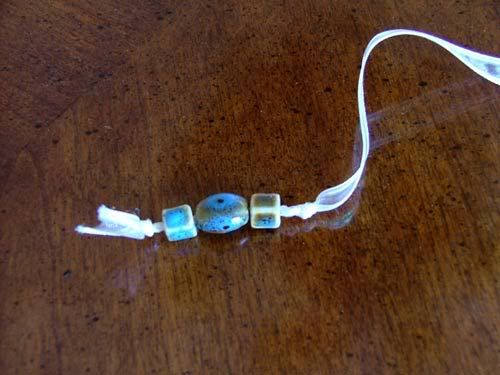 Tie a second knot that is close to the last bead, to keep it from sliding around.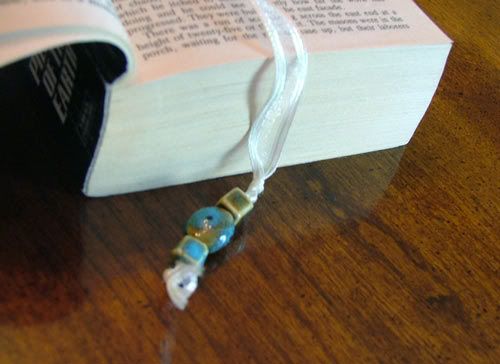 Repeat at the other end, starting with a knot.
And there you have it.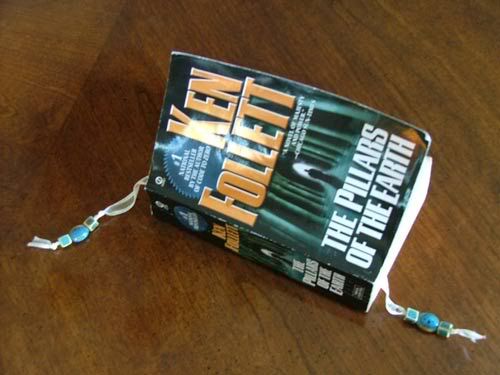 Oh, what's that? Yes, I did say I rarely read fiction but after my trip to Mexico and the tour of the Cathedral in Mazatlan, my friends told me I simply must read this book.