Although I do make lots of food from scratch, including my own dry pancake mix, my pantry also includes store bought cake and biscuit mixes. Sometimes I'm looking to throw together a quick batch of biscuits or cornbread to serve with dinner.
On my last trip to the grocery store I came upon this mix.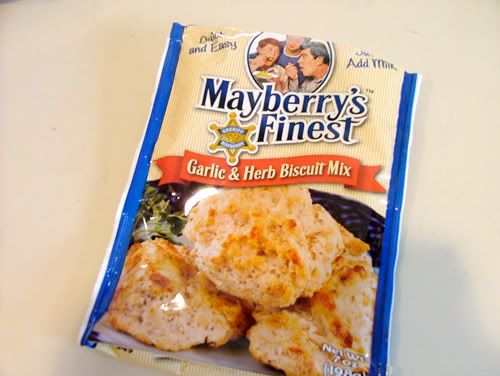 What's not to love about a mix called Mayberry's Finest? I bought a package of buttermilk corn bread and garlic and herb biscuit mix. Immediately I thought of those delicious cheddar and herb biscuits that are served at the "Red Lobster" restaurants.
The mix calls for only 1/2 cup of milk. That's a good thing because I don't have any eggs in the fridge. I did grate up some cheddar cheese to add to the mix.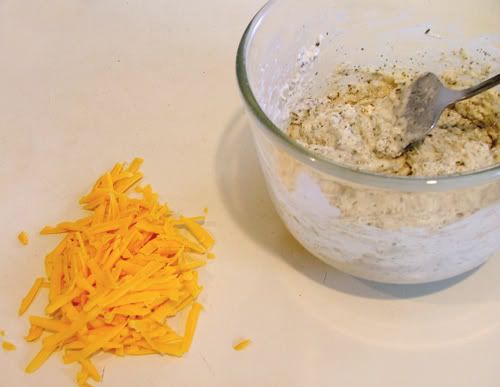 I tasted the dough. It was very garlicky and spicy. The directions call for a very hot oven. The cheese starts to melt and things are starting to look promising.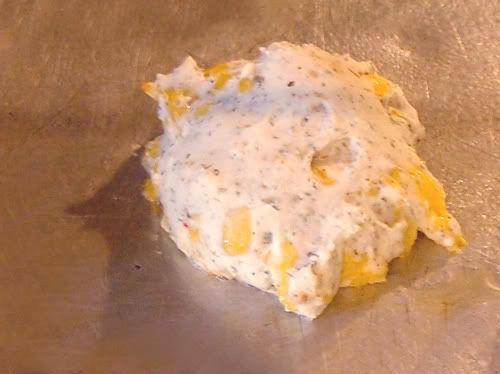 Directions called for 9-12 minutes in the oven. I left them in for 10 minutes and that proved to be too long. I have a goofy oven that gets things really, really dark on the bottom.
They looked really good.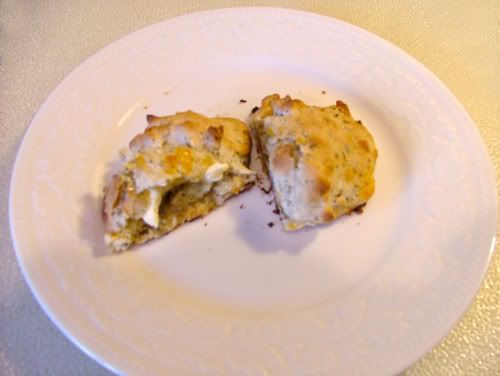 I know herbs. I love herbs. Remember, the Farmer has managed a large fresh herb operation for a couple years. The dried herbs in this mix are overpowering. Half the dried herbs included in this mix would be plenty. The company could save some money.
Well, I say it's worth a try to buy something new. I'll give their buttermilk cornbread a shot and see if I like it.
I do love their packaging. On the back they include a synopsis of one of the Andy Griffith Show episodes.
Do you have a favorite packaged mix? I've tried the Martha White brand and the Jiffy mixes and both are OK in a pinch. Sometimes there's a local brand that is really wonderful.
P.S. Can't you just hear Andy saying, "Aunt Bee"?