Today we're going on another local field trip. We'll be traveling four miles as the crow flies to a big barn sale.
It's being held at Valerie's Truly Bound Farm.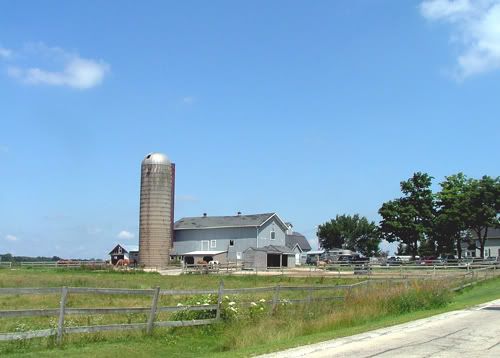 She boards horse and my friend Brooke kept her two paints here for a couple of years.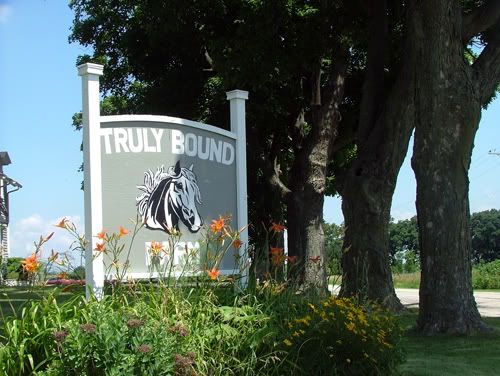 There's already a crowd gathered. You just pull into the grass along the fence line. She also has some parking in the back near the barn.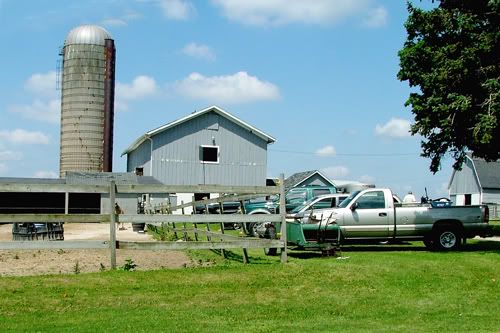 The farmhouse is a typical midwest two-story.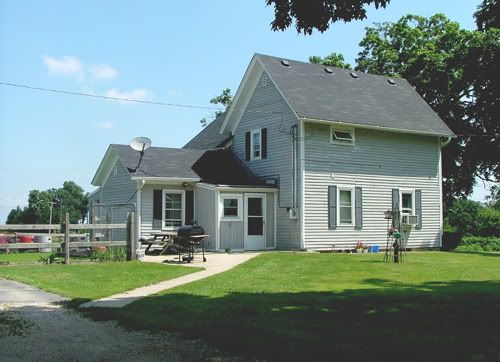 I always start shopping inside the pole barn because that's where they keep the furniture. I love this mid-century hutch. The butterfly chair is a reproduction.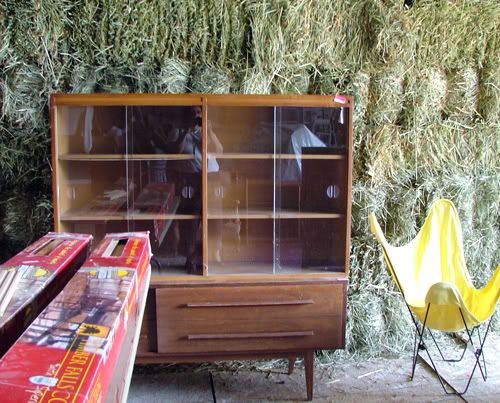 There's an old ornate mirror resting on garish astroturf.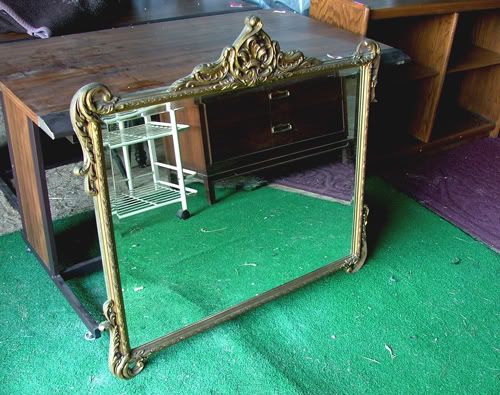 There are old chairs and bookcases.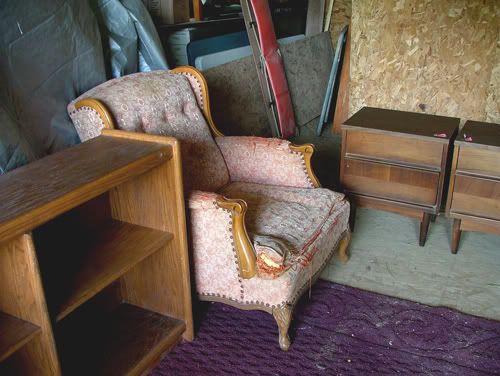 On the way up to the big barn there's a motorcycle for sale. It's a Honda 750. I can't believe I used to ride one of these. Back in the day. Yeah, the day I could lift it.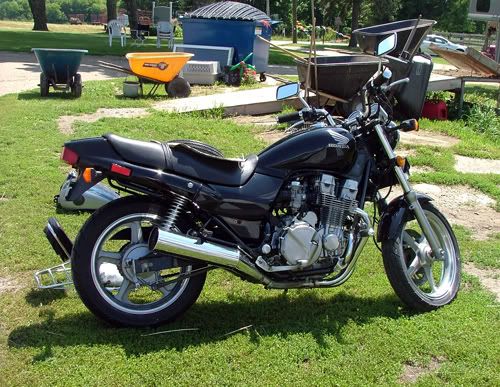 Here's a large scale. I'd love to find a place to put this but the Farmer has put a moratorium on "old stuff". I see his point because we're drowning in old stuff around here.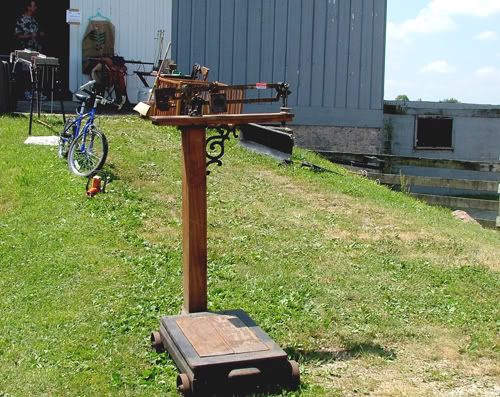 The ramp that used to be a pathway for the tractor to haul hay to the loft is now just a walkway for customers.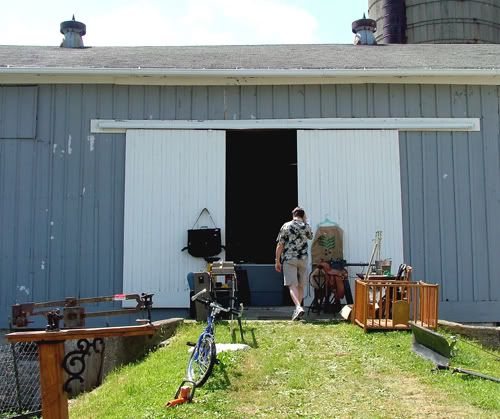 The barn is filled with treasures waiting to find a new home. I try my best to avoid temptation.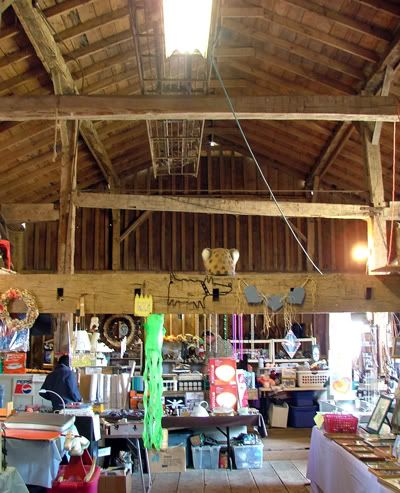 The huge spaces inside these barns always reminds me of a cathedral.
There's a window open in a dark corner of the barn and we're treated to a framed view of the world outside.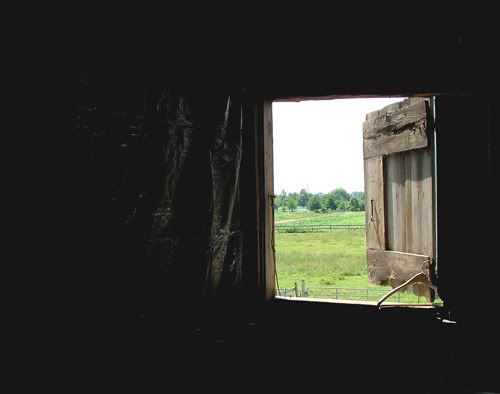 One of the horses keeps cool in the shade of the barn.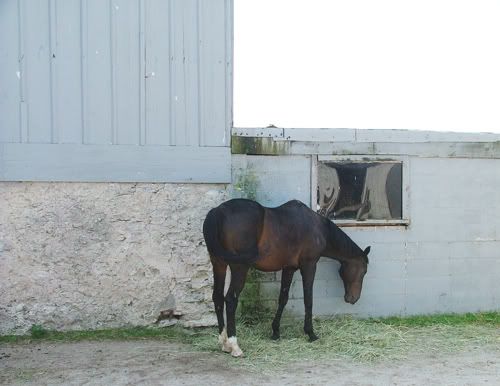 I did make a purchase. It's for you!!
My vintage handheld strainer is one of my favorite kitchen gadgets and I've found another one and it's the Barn Sale Field Trip Giveaway.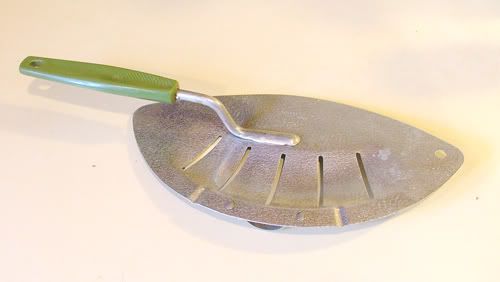 Leave a comment and let me know that you're interested. You have until 6 p.m. on Sunday, July 12th. I'll be announcing the winner at the Monday Morning Staff Meeting.
I hope you had fun.