We talk about the good old days but my friend Margie always reminds me that the good old days were not always that good.
"Don't kid yourself girl, it was a struggle," she admonishes.
It's true, it was a lot of work before time saving technology was available. But life was simpler and as one child pointed out to me, there are too many choices in today's world. The hard physical work of our grandmother's farm life made leisure activities all the sweeter.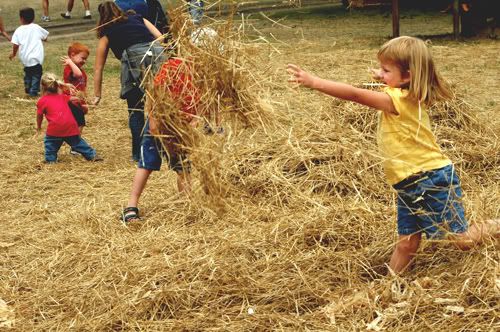 Simple fun for kids - playing in a haystack.

First-person accounts of those days reveal that visiting friends was their primary social activity. When was the last time you just dropped in to visit with friends? I don't think we do that anymore, at least I wouldn't drop in uninvited. Well, unless I saw you sitting on your porch.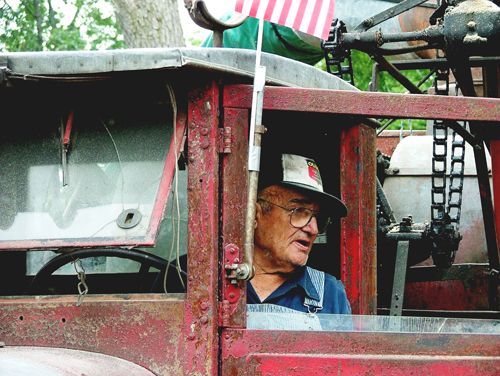 OId timers meet up to chew the fat.
Simplifying our lives lead to less stress. That extends to cleaning out those cupboards and divesting ourselves of excess stuff. I'm trying to work on that but the stuff around here has a life it's own. i swear it breeds at night when I'm not looking.
For those of you in northern Illinois, or within driving distance, the
Steam Power Show (antique threshing bee)
will be held at the Taylor Marshall farm in Sycamore, Illinois on August 13-16, 2009.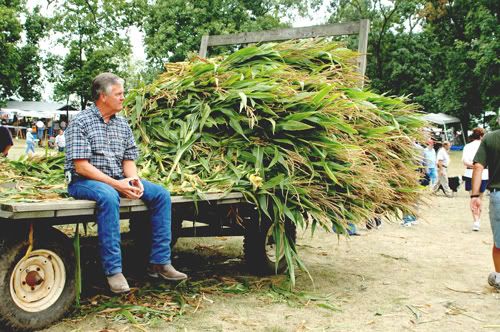 Waiting to husk the corn

.
If you've never been to a steam powered threshing bee, it's amazing!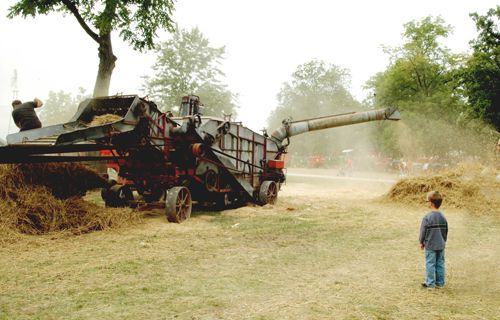 In the presence of the beast.
I think men have an innate fascination with engines and related stuff. Can you imagine your husband coming home with a stinking steam shovel??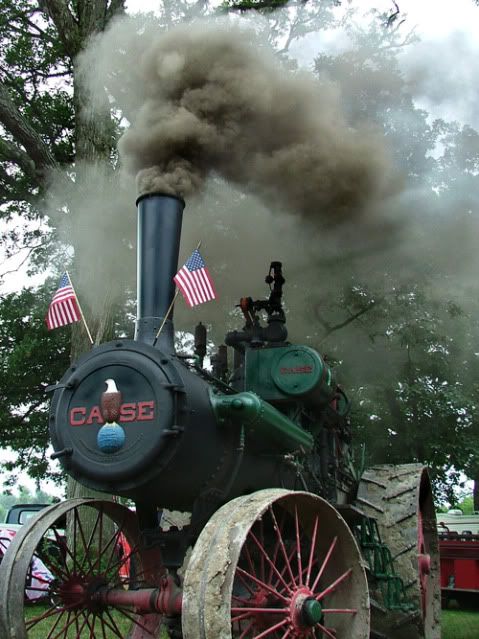 Fire breathing dragon.
Well, the Farmer did go out for a six pack of beer and came back with a Corvette.
That's a whole 'nuther story..