I'll have to admit that I do more reading in the wintertime when we are forced inside by the weather. Although summertime activities cut my reading time in half, I love my summertime reading experience.
Instead of tucked in bed under numerous quilts, I'm out under the old elm tree, reading as the light fades in the evening. I've been known to take my small battery operated book light out there with me.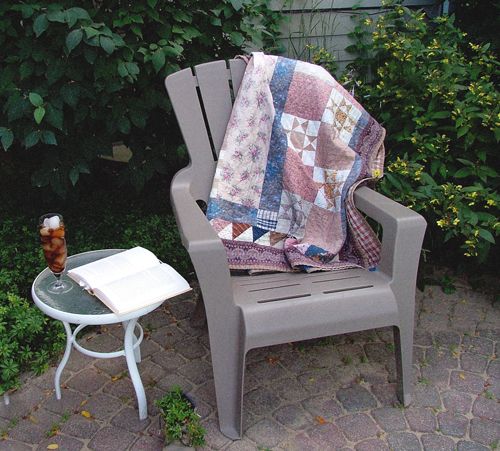 In celebration of the summertime reading experience I'm hosting a book giveaway today.
This giveaway is due to the generosity of my blog friend and loyal reader, Kate. She live in east central Saskachewan and publishes a great blog,
Life at Golden Grain Farm
.
Since we recently spoke about To Kill a Mockingbird, Kate thought you might be interested in reading the biography of author Harper Lee. It sounds fascinating to me!
I love biographies, and since Lee was born and raised in the south and a childhood (and lifelong) friend of Truman Capote, this promises to be a fascinating read. If you're currently reading or re-reading To Kill a Mockingbird, this could be a great follow-up read.
It's called
Mockingbird, a Portrait of Harper Lee,
written by Charles J. Shields, copyright 2006.
Here's how to enter. Leave me a comment, telling me your reading habits. Do they change from season-to-season or are you a steady reader year round? Do you have a favorite spot to read?
Thanks to Kate for this generous offer!
Leave a comment before 6 p.m. CST on Wednesday, July 22nd. I'll announce the winner on Thursday morning. Thanks!