Enough of this deep thought we've been doing. My head hurts from all the ruminating. Thinking too much makes me hungry, so let's cook something.
One of the best parts of visiting Grandma for the weekend was having biscuits and gravy for breakfast. My grandmother was a born and bred southern belle and she could cook great meals without a single recipe or measuring cup. As we've discussed before, the secret of cooking by the seat of your pants is knowing proportions. If you know the proportions you can cook for 1 or 100.
Sausage gravy starts with sausage, of course. This is a package that the Other Mother got at the grocery store.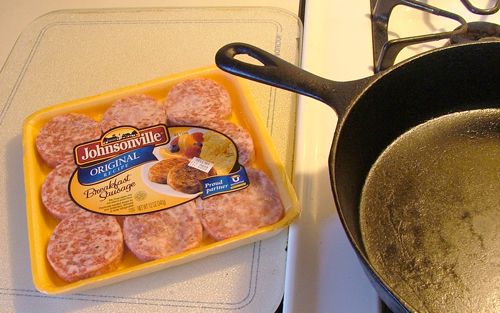 The package says it's made in Sheboygan, Wisconsin. There is a lot of great food that comes out of Wisconsin, cheese and bratwurst comes to mind but breakfast sausage is the territory of the south.
These are pre-formed patties. Get yourself a nice heavy iron pan and put it on medium high.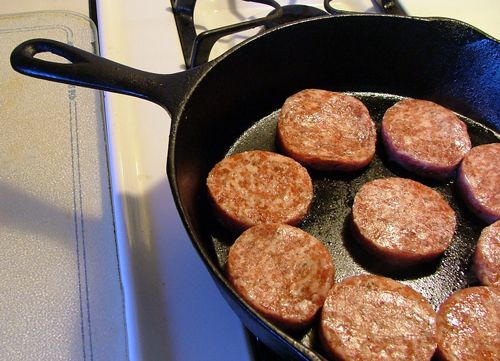 I'm not liking this sausage. They've somehow made this so that it doesn't fall apart or shrink. But it's wierd and rubbery. I'm not loving this. I will admit that I'm a breakfast sausage snob. There's nothing better than southern sausage with tons of sage and pepper. My grandmother would buy a brand that was packed in a cloth bag. We'd slice through the cloth and all. It would fry up leaving some nice brown bits and fat in the pan to make the gravy.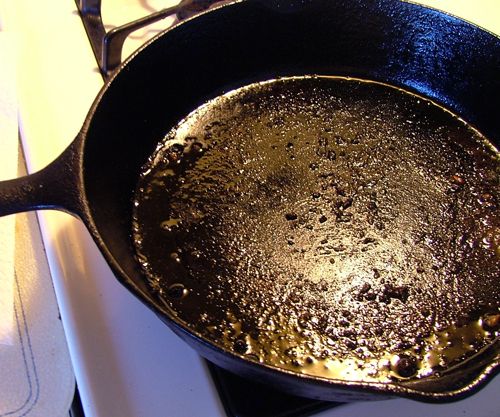 This sausage did not leave anything much. If this is the case, you need to add some butter to the pan. Here's the proportions - 1 TBSP. fat to 1 TBSP. flour and 1/3-1/2 cup milk.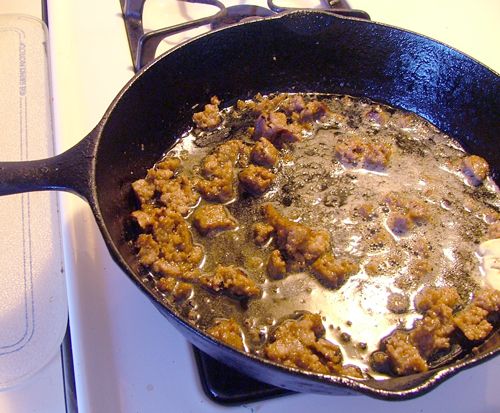 Crumble some of the sausage into the pan. Add the flour and stir will to incorporate. I've added 3 TBSP. butter and 3 TBSP. flour.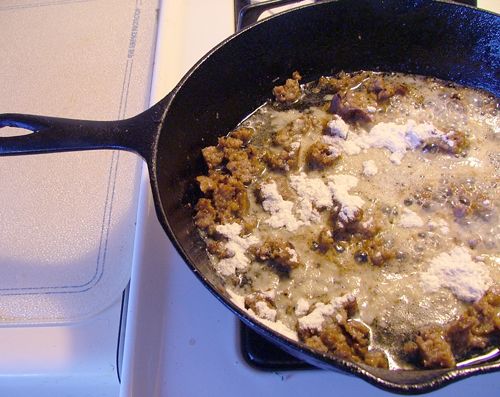 Stir and cook the flour for a few minutes. You need to do this so that the gravy doesn't taste pasty.
While the gravy is cooking, make yourself some coffee. This is what we use in this house.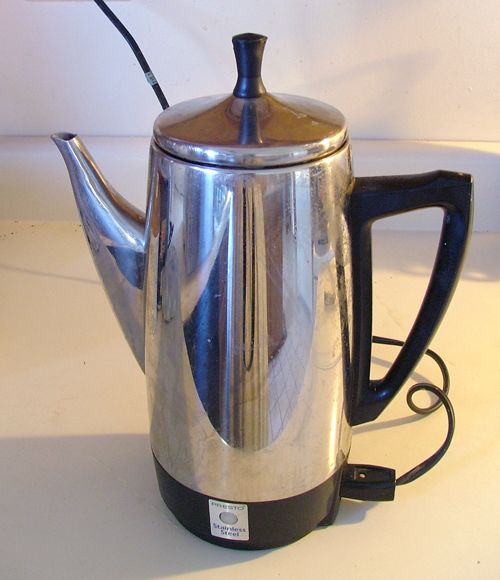 It's from the '50's I think. The Other Mother worked at Sunbeam and had lots of these old appliances. No electronic components. You could run over it with a truck and it would still make coffee.
Add 1/3 to 1/2 cup of milk for each TBSP. of fat. You'll need to add enough to make it to your desired thickness.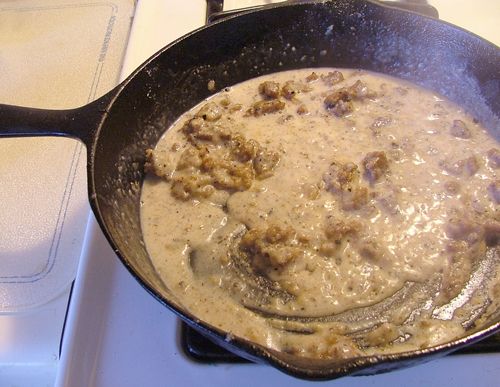 Keep stirring until it gets thick. Taste and season it with salt and more pepper, if needed.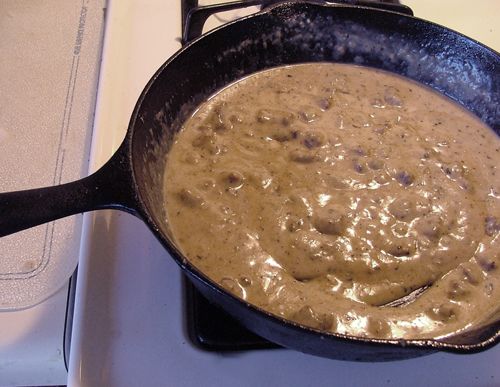 When it's thickened, you're done.
Serve it with the sausage and some biscuits.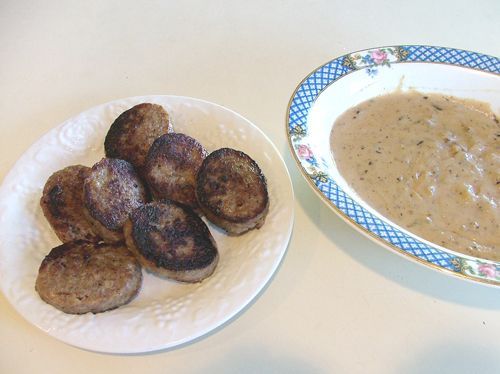 Sorry, no pictures of the biscuits. They're still in the oven and I've got to get this posted so that you have something to read!
Have a great day everyone.