Perhaps I am a bear, or some hibernating animal underneath, for the instinct to be half asleep all winter is so strong in me.
-Anne Morrow Lindbergh
The weather has crossed the line, a demarkation point when summer is truly behind us and winter just around the bend.
We best be done with our garden clean up. There will be Indian summer days interspersed here and there but warm weather cannot be depended upon for anything this day forward.
Fall is my favorite time of year. I love the crisp air and the smell of burning leaves and woodsmoke bring childhood memories flooding back. We'd construct great piles of leaves and jump off the end of the porch into the center, the crunch of papery leaves being crushed under our weight. The leaves would then be moved to the curb and set on fire. Heavens... it's outlawed today in the area where we grew up. It's hard to find a thing anymore that doesn't spell doom to our planet, according to the experts.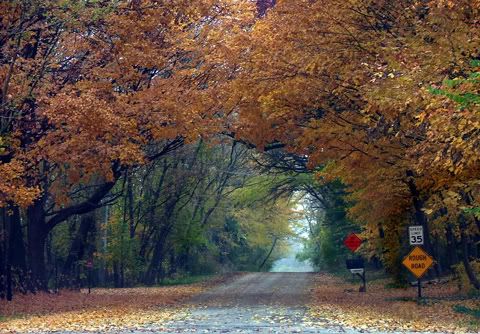 Perhaps I'll construct a little ring of stones in the back forty and place the most beautiful orange and gold oak leaves in the center, lighting it up as an offering to things that once were, and are no longer.
Another year has passed, another season gone. The trick in life is to stay excited about what is around the next corner.
Unlike Anne Morrow Lindbergh, I don't feel the instinct to be half asleep in winter but I do love to hibernate. I can literally go long stretches without ever feeling the need to leave the warmth and protection of my home. I love to tackle tasks that have been neglected during the warm months. Only in late January or February will cabin fever set in and we'll all be grousing at each other, anxious to get outside and start the cycle all over again.