Fall in the midwest means the harvest fests are beginning. Each community seems to have it's own variation. Nearby St. Charles, Illinois holds a Scarecrow Fest and Sycamore has it's Pumpkin Fest.
Today we're going to attend the Autumn Pioneer Festival that's held at the Boone County Conservation Heritage Gardens.
Shall we travel by stagecoach?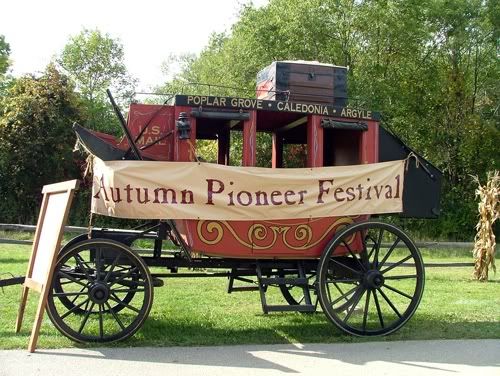 ....or by prairie schooner?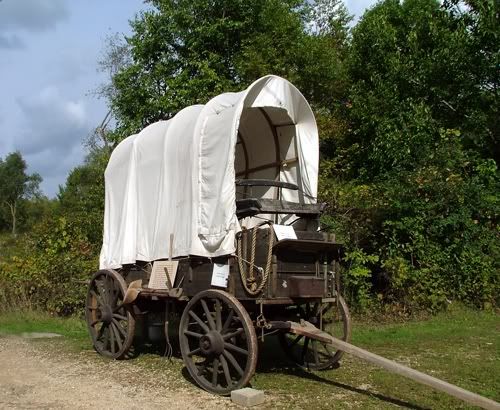 Neither one looks comfortable but I'm assured that the stagecoach was a smooth ride due to it's suspension system. It's a reproduction of a Wells Fargo coach.
An frontiersman is here to greet us.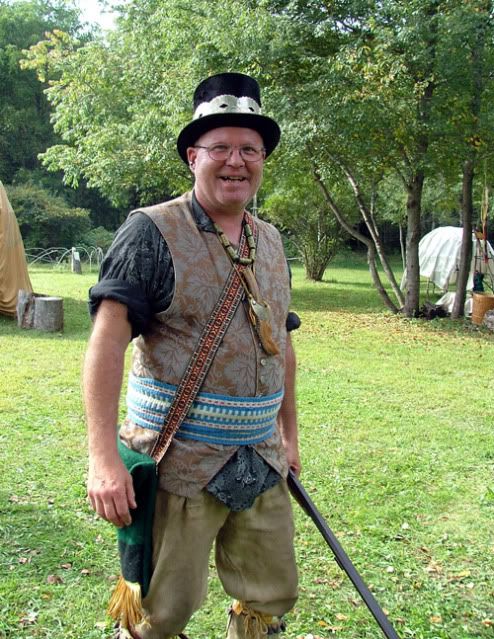 Local tradesmen hold a discussion.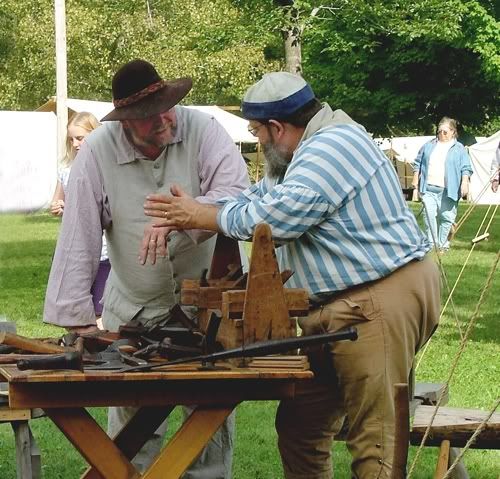 Families have set up their tents. Re-enactors spend the weekend living in their camp set-ups.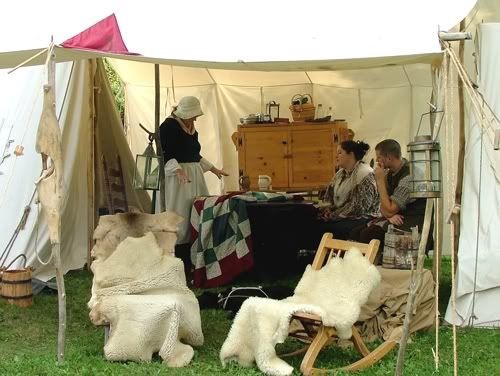 Some of the tents look very homey and inviting. I love the quilt. It gets very cool at night and I imagine it would take several of those to keep warm.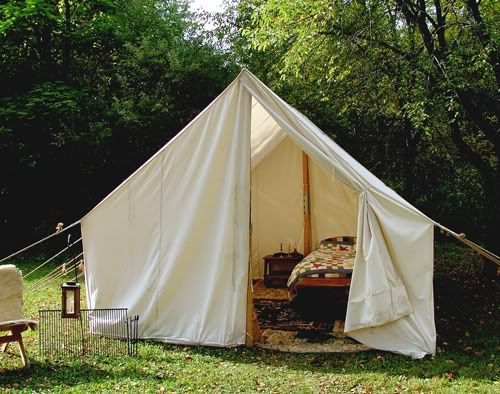 Looking to the left along a pathway, we see that Napoleon's troops have set up camp.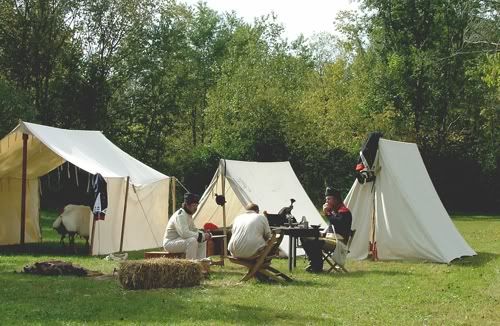 The French camp.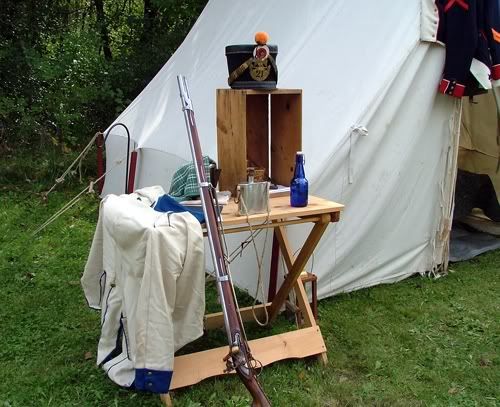 One of their tents.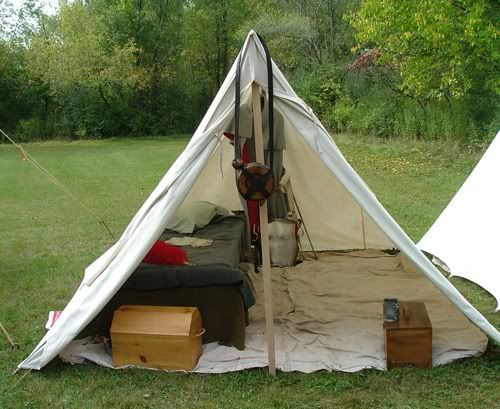 One of the Napoleonic re-enactors.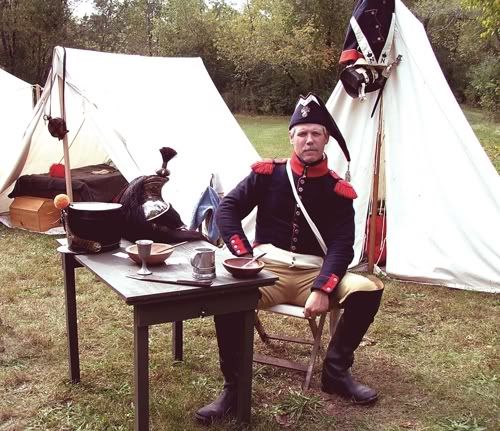 Further on are some of the more basic shelters. This is not much more than a rain fly.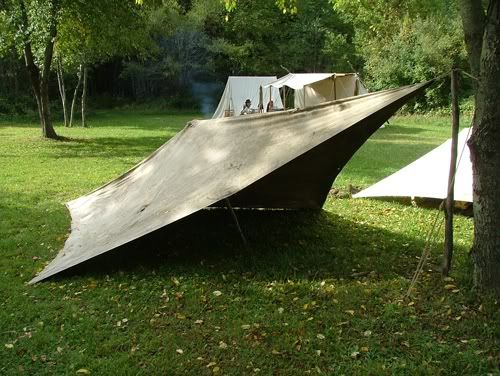 This flintnapper demonstrates how to create stone tools and arrowheads. My sister took a class in this skill and it's very difficult to master.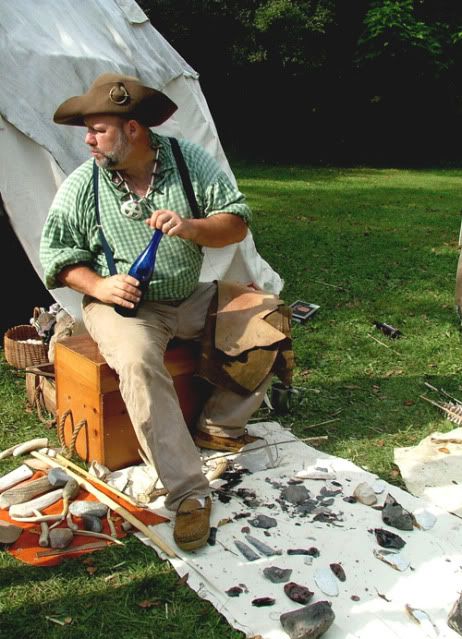 The period clothing was very interesting.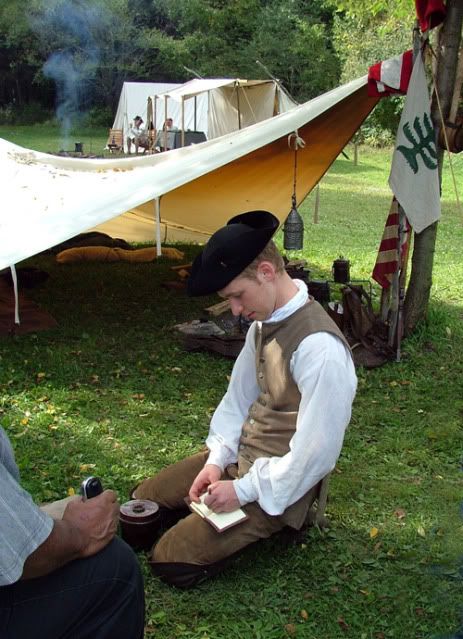 Someone takes a nap inside their tent.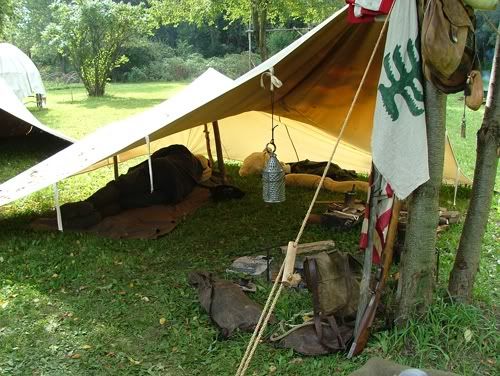 A man and his dog.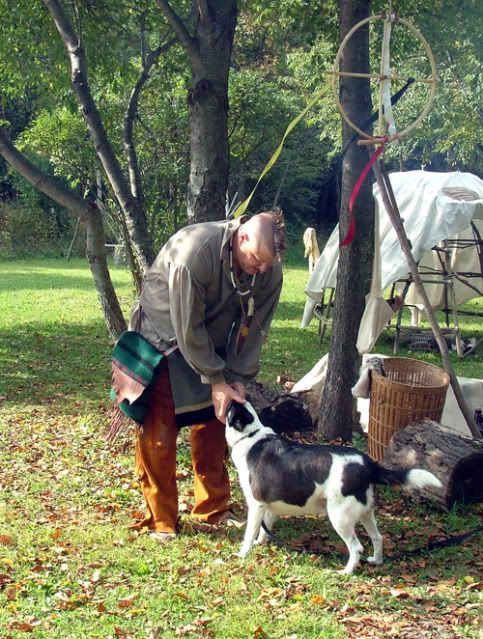 The littlest pioneer.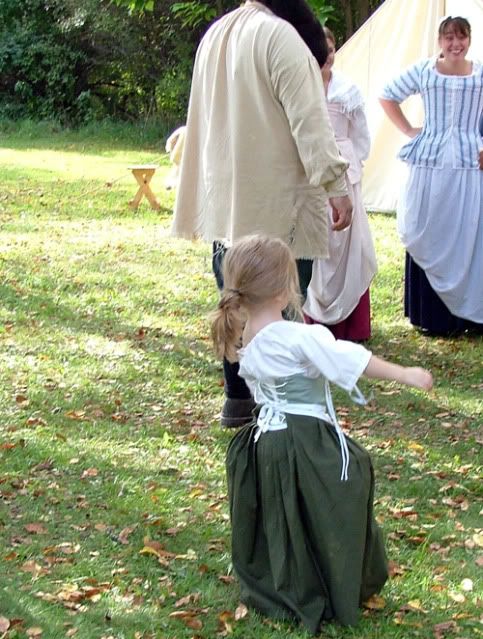 Come back tomorrow and we'll continue our tour of the Pioneer Festival, including a visit to the Pottawatomie Indian camp and some of the food.
There will also be a field trip giveaway. Don't miss it!