..... you realize that you did not have a single thing to say anymore.
When take one camera on your trip and return with less than 10 PHOTOS!!! (When creative juices are drained you cannot "see" photos, much less take them). Normally I take a minimum of three of my cameras and return with upwards of 1,000 images to cull through and process.
When you don't see even one "sight", not even the Alligator Farm you swore to take in this time around. (Nope, nor the diamond mine or the botanical gardens or Presidential Library. Nothing, nada, zip.)
The Farmer golfed, alot. I dropped him off at the golf courses and picked him up, alot. In between I stumbled across wildlife including many curious fawns.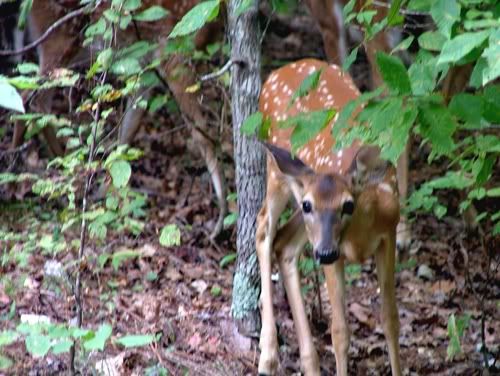 This seems to have been a bumper crop year for deer romance. I have never seen so many fawns in my entire life. It was a stinking Bambi explosion.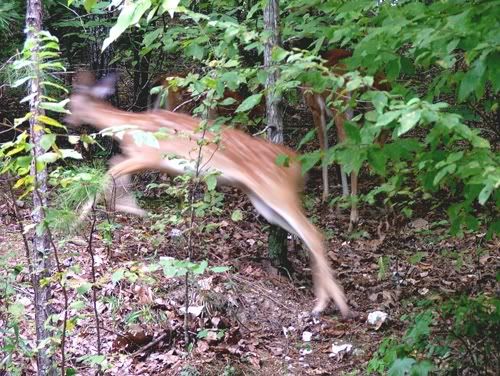 They took off running after they realized I was using them for blog fodder.
I also encountered a flock of wild turkeys.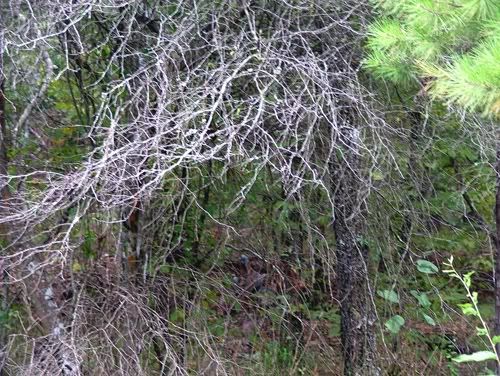 They're in the brush, practicing their camouflage techniques.
A coyote made a mad dash in front of my car one night. It was too dark to get a photo and besides, I was practicing my defensive driving maneuvers.
I read lots of police reports in the local newspaper, whichis the best form of humor in this village. One police call involved a woman who called 9-1-1 after her friend failed to show up for the breakfast they'd planned at a local restaurant. It turned out the woman forgot how to get to the restaurant and went shopping instead. I'm not making this up!
I also read the classified ads in the same newspaper. There was a wedding dress for sale. "Perfect for Deer Hunt wedding. White and camo wedding gown - $800".
More wildlife. I kept my distance from this one.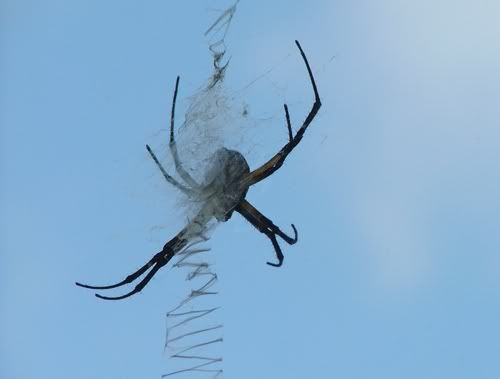 I sat in a hotel parking lot and attempted to pirate their wireless connection to no avail. Hotels are getting savvy to scurvy pirate ways. I moved across the parking lot to a coffee shop that was closed (it was Sunday) and was successful at getting online with their WiFi signal. I was quite the sight sitting in the back seat of my car trying to catch up on your blogs.
Did I forget to mention that I had a fabulous massage?
The Farmer bought these: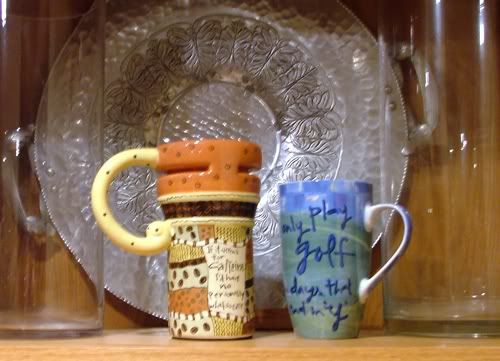 I bought these: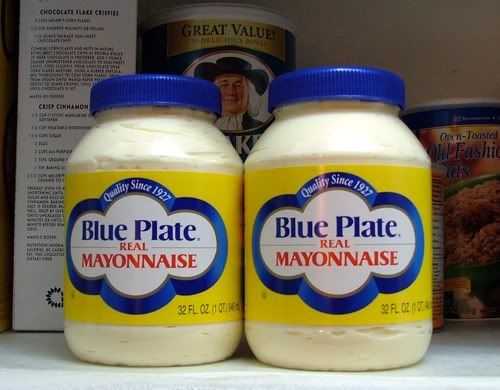 The vacation was over and we drove home - 13 hours in a car with two chihuahuas and my mother.
I need another vacation.
The kind that involves an island with no roads and one brewery,