Fall is my favorite time of year. One of the reasons is the abundance of fresh apples from the local orchard. There are all types of wonderful desserts made with apples and today I'm going to show you a very easy dessert, called Taffy Apple Sundaes.
First, find some nice serving bowls. I have some wonderful pressed glass bowls from Goodwill that are just the perfect size.
Next we're going to need some apples. Normally I use Granny Smith apples but today I'm going to use what I have on hand.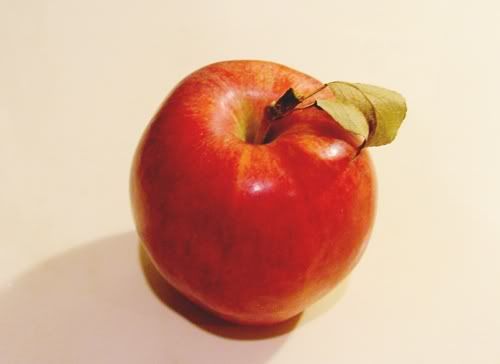 Cut the apple into bite size pieces.
To assemble the sundae we're going to need vanilla ice cream, caramel sauce, chopped apple and Spanish peanuts.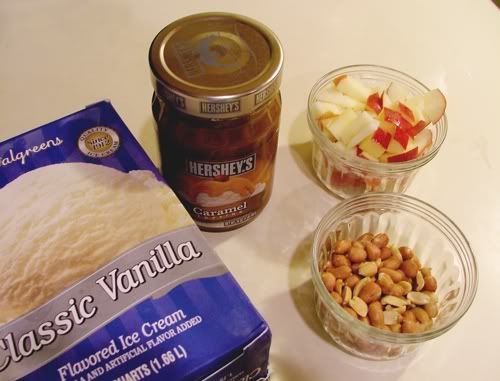 Put several scoops of vanilla ice cream into the serving bowl.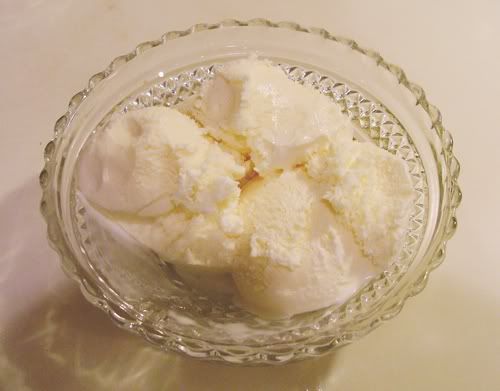 Sprinkle with chopped apple.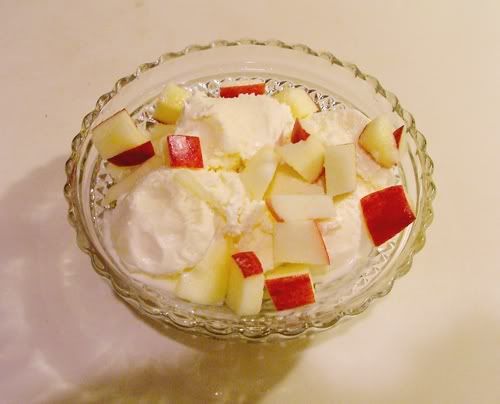 Drizzle caramel sauce on top.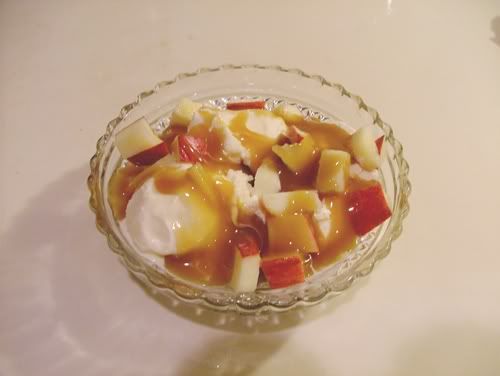 You can heat the caramel sauce if you wish, but it tends to melt the ice cream really fast.
Sprinkle with a good dose of Spanish peanuts.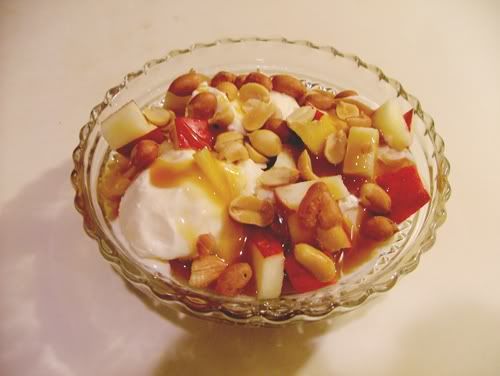 Dig in!!
These peanuts weren't salty enough for my taste. I like that sweet salty taste of a real caramel apple.
This would be fun to serve if you're having a Halloween party.