It was very exciting to be part of the Chicago Photobloggers group. It was through this group that I met
Bill Vaccaro
and
Ron Slattery
who created the Shakey Photo Project. Believe me when I say I was surprised to be included in the group of 31 photographers who were sent cameras and even more surprised when someone first referred to me as a photographer.
Here's my photo of the observation silo.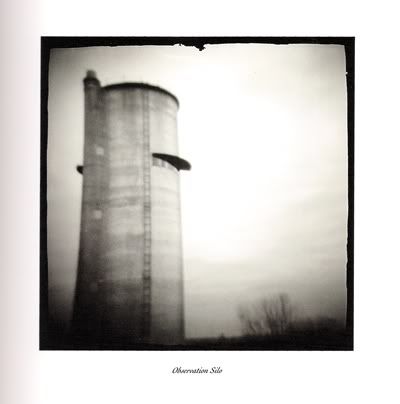 And a barn....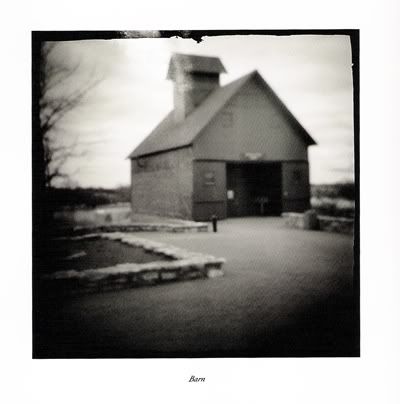 or course, because I'm all about the barns.
The interesting thing about both of these buildings is that they were saved from the march of development and certain destruction when the Peck family donated the Italianate farmhouse, barn and silo to the city of Geneva. The Park District took ownership and responsibility for the large property. The barn has been converted to a multi-use space, used for meetings and exhibits. The silo has a circular staircase and two viewing platforms that look out over the former farmland which has been returned to prairie.
- - - - - - - - - - - - - - - - - - - - - - - - - - - - - - - - - - - - - - - - - - - - - - - - - - - - - - - - -
Houston - we have a problem!
As of yesterdaym, all my digital cameras are broken! I have three, a small point-and-shoot which has a broken latch on the battery door; a larger Fuji that went kablooey yesterday and now only takes photos that resemble ultrasound images; and a big, expensive Nikon that has developed problem recording to the memory card. OH MY......so many cameras, so many problems. They were all purchased around the same time period and lo, they're breaking down in the order of their purchase.
I'm off to attempt repairs or to purchase something inexpensive to tide me over until I can effect some repairs. What's a blog (or a shop) without photos? If I was Maya Angelou I'd be able to paint with words alone.