Sometimes we are rewarded for living in a cold climate.
Such was the case this morning when we awoke to this.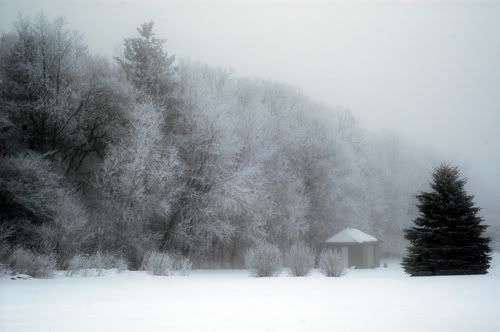 Today we are living in a fairy wonderland.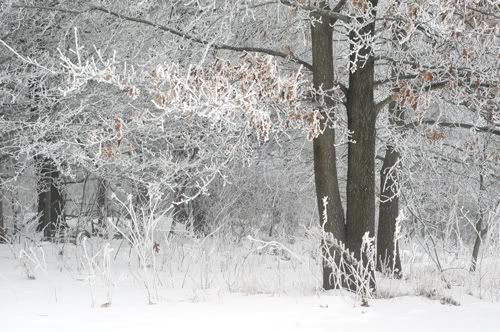 My neighbor Susan lives deep in the woods. Walk with me towards her place.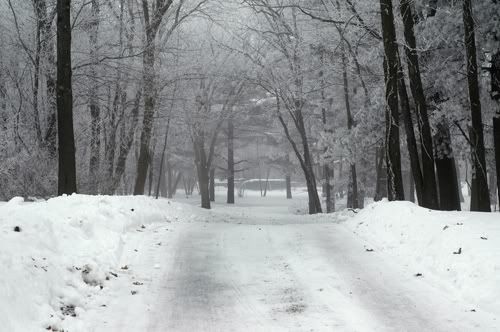 Isn't the air cold and crisp. It's so quiet. Do you hear the bird off to the left?
Come back later when I'll have some closeups of the hoarfrost.