As you know, I mailed back a box of stuff that wouldn't fit into my suitcase. How is it that the items I took on the plane didn't fit on the way back? Because I bought more stuff, of course!
My mom and I attended a Treasure Sale at the local Catholic Church and it was indeed a large space full of treasures.
Let's open the box.
Thar she blows.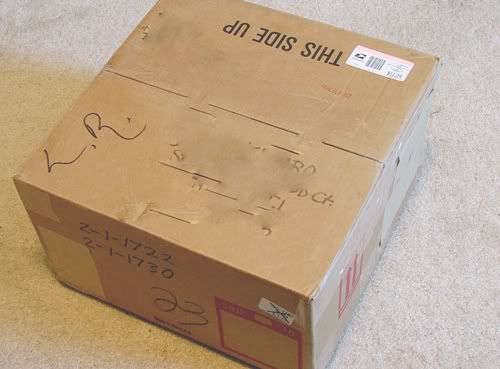 This box almost beat me home and it was mailed only the day before I left.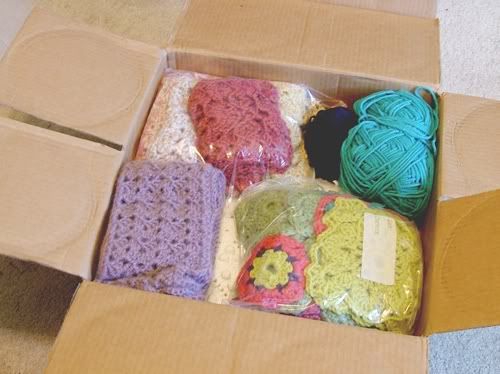 Ooops, the treasures are underneath all these crochet pieces that I finished while on vacation. More about them in a bit.
The first and loveliest treasure is a heavy piece of crochet that someone started and had not yet completed. It is meant to be a bedspread and I'll be honest with you, this would have been one heavy beadspread. This partial piece weighs a ton. The crochet work is very intricate and each motif is very time consuming. This piece took many, MANY hours to complete. I can't even imagine the dedication needed to tackle a project of this nature.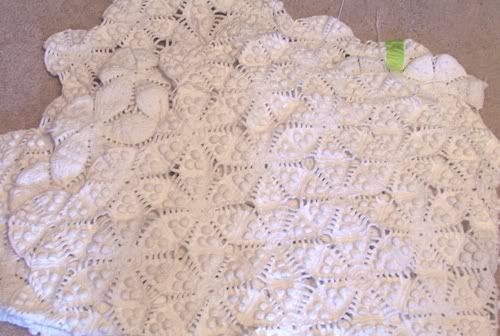 There are also vintage tea towels, a bridge cloth and napkins, two wine bottle gift bags and a beautiful blue and white tablecloth.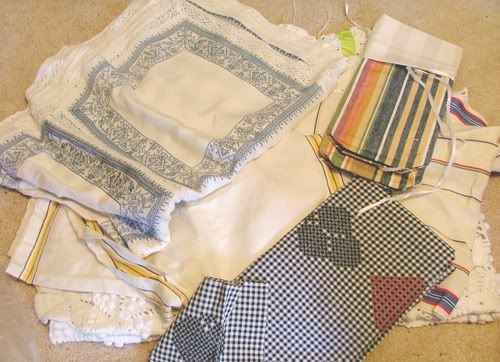 Look at the detail on the weaving of the design on the tablecloth. It reminds me of a piece of woven ribbon I received from Germany. It's beautiful workmanship.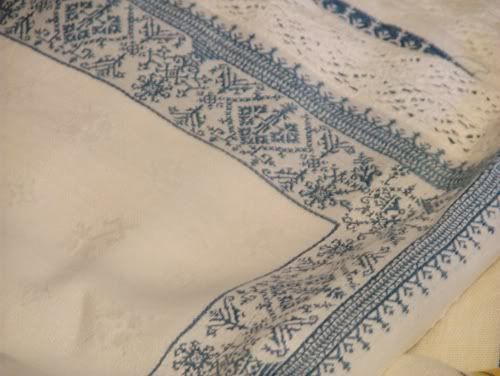 I was also able to pick up two vintage aprons. One is a Christmas apron and also this blue and white gingham that is embellished with an old technique called chicken scratch.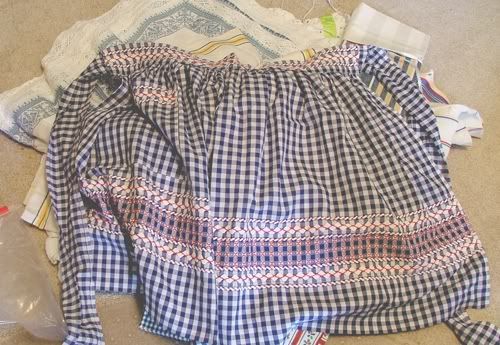 If you look closely you can see that the design was formed by filling the white box on the gingham with an embroidered red X. Also notice how the rick rack is attached. Very clever.
There are two more treasures but I'll show those to you tomorrow.
The crocheted items on the top include a lovely grape colored scarf that I worked on while there.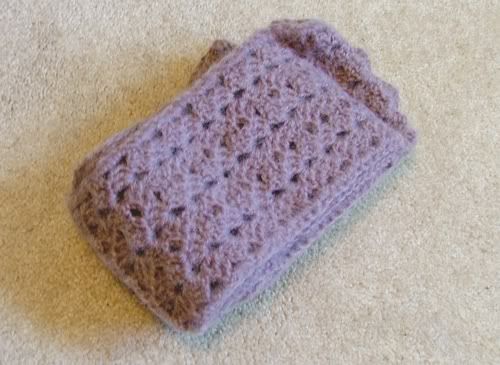 More scarves and a headband.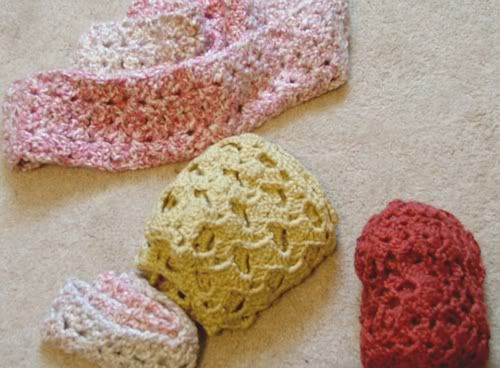 And, last but not least, a whole bunch of assorted pieces to be assembled into scarves and used to adorn other items.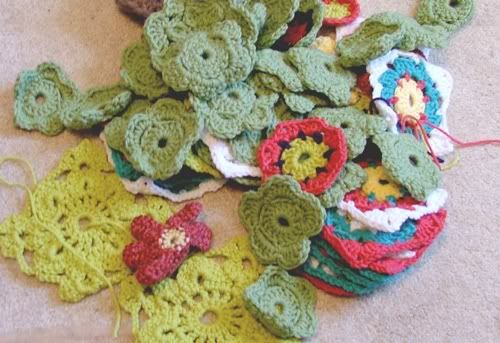 So that's it. That's the treasure box.
Thanks for visiting with me today and join me tomorrow.