Just in case you thought I was kidding about a library exploding and landing in my living room.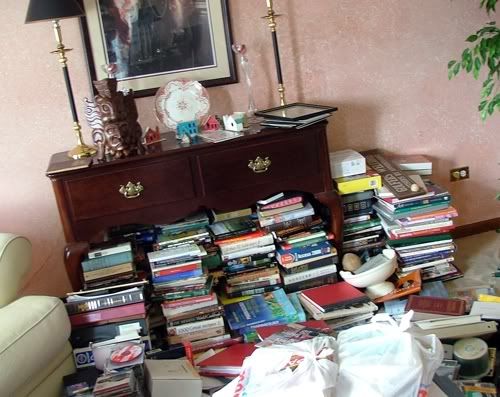 I will admit that I'm not the neatest person on the planet, but this is making me very nervous. It feels like an episode from Hoarders. There's nothing I can do about it until the hardwood floor gets installed so what has kicked in is a burning desire to straighten up areas that I CAN do something about. Thus, the closets are getting super organized.
Now I'm off to tear apart yet another closet.