Family Circle magazine has published a list of the 10 best places to live in America. Here's the countdown:
10. Maple Valley, Washington
9. Oviedo, Florida
8. Germantown, Wisconsin
7. Trumbull, Connecticut
6. Novi, Michigan
5. Friendswood, Texas
4. Fairhope, Alabama
3. Liberty, Missouri
2. Peachtree City, Georgia
Number one on the list is......... wait for it.
St. Charles, Illinois
Yep, that's where we call home. We're the very last house on the left in rural, unincorporated St. Charles and we're actually in a smaller community that has a name but not a postal designation so officially we're in St. Charles.
It is a wonderful place to live but as I've said before it's a bit schizophrenic because of the culture clash between rural farmers and wealthier, upscale residents. It's not a fireworks kind of clash but it's very evident. Take for instance the fact that there's a Coach handbag store within 2.5 miles of Johnsen's Farm and Feed shop.
The Coach store which is technically just over the line into the next town. I walked in here once because my daughter was looking for a Coach organizer. Gosh, I got out quick because I felt out of place.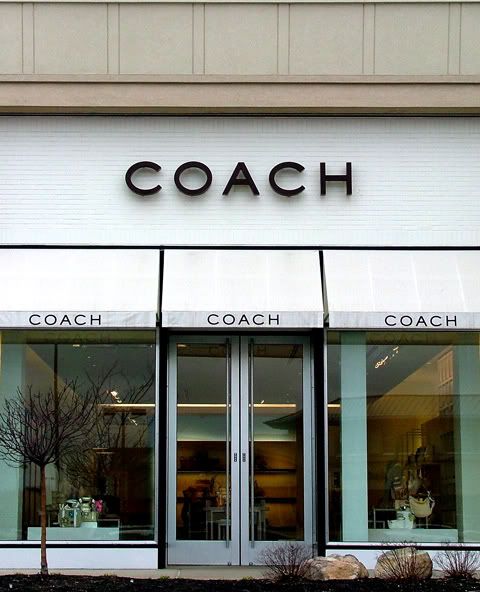 Here's Johnsen's Farm and Feed just 2.5 miles to the west.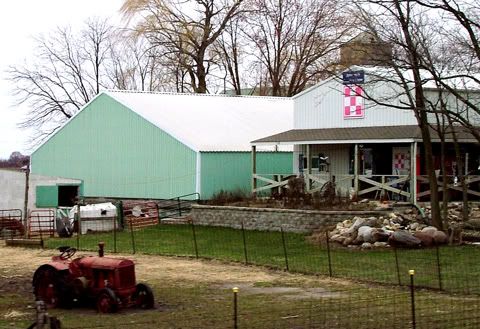 Yeah, that's more my style. HA!
How about your corner of the world? What makes it the best place to live?