Are you burning up in your neck of the woods? The weather here has actually been quite lovely lately.
The thing about living in the north is that there are things that will grow in our zone that won't grow in the south. Peonies, for example, or foxglove. One of my favorites are hosta.
Here's something cool and blue for you.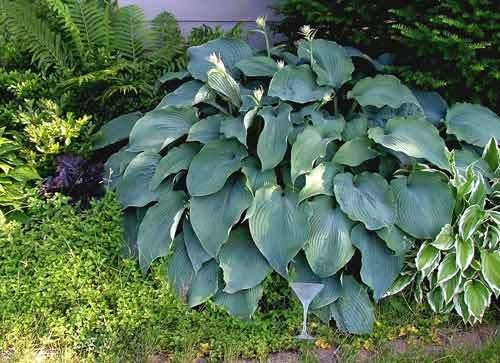 It's a large (really large) hosta. If I remember correctly, it's an Elegans. See the martini glass? It's so that you can judge the scale. This hosta, depending on the weather conditions, grows each year from 6 to 8 feet across.
So, for those loyal readers who are plagued by heat, drought and crispy brown foliage, this one's for you!