Once again it's time for the Monday Morning Staff Meeting. Wow, the past week really flew by. I gots lots done around the homestead and that's a good feeling. So much more to do before the snow flies!
The Other Mother went out and bought a pie yesterday but I am NOT going to be serving it this morning. Why? Because it's a store bought pumpkin pie and there's nothing worse on this planet. All I can say is EWWWWWWW.
With all this talk of snack food this week I've decided to serve fresh-from-the-fryer potato chips.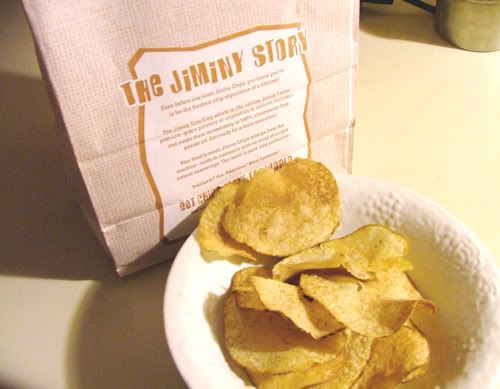 These are Jiminy Chips, produced at the compact potato chip factory inside our local Italian food market. Do you remember when we went on a field trip there?
FIELD TRIP - POTATO CHIP FACTORY
- - - - - - - - - - - - - - - - - - - - - - - - - - - - - - - - - - - - - - - - - - - - - - - -
I want to those of you who shared your hurricane Irene story with us.
ELIZABETH said:
We live in Springfield, MA which is about 1 1/2 hours north of NYC. It's raining awfully hard right now and the wind is beginning to pick up. My husband and I have been through a few hurricanes but never one that has come this close to home.

We both are struck by how slow the darn thing is moving...18/20 mph. Feels like it is taking forever to get here and go pass. We expect to lose power at any time and hope that it isn't out to long.

The tornado that went through Spfld. in June missed us but a severe thunderstorm on July 26 with
65mph winds took out 6 30ft. maples in our yard. Between the record snowfall in Jan/Feb, the tornado, the earthquake last week (which we felt) and now this...we are all exhausted with what Mother Nature has been throwing at us.

P.S. On the bright side of things, I now have lots less leaves to rake come October :)
I agree, Mother Nature has thrown alot at you this year already.
Millicent's son lives in Manhattan:
My son lives in midtown Manhattan. He didn't get horrific problems ~ no power outage, etc. He did say that a neighbor across the street didn't have their window unit secured enough, and it fell about 3a.m. Loud bang, cracked sidewalk. I'm not sure how far it fell. A street sign (large one) came off its pole and clanged down the street bouncing off the pavement and into the air many times. It hit a car and broke glass and dented it. Otherwise, all is well for him. Thank God.
We are so glad he is safe.
My friend in Marilyn in Norfolk, Virginia emailed me to say that they weathered the storm without major damage or losing power.
Thanks everyone for checking in.
- - - - - - - - - - - - - - - - - - - - - - - - - - - - - - - - - - - - - - - - - - - - - - - -
If you read
Jen Rizzo's blog
then you've already seen this. It's so amazing that I had to share.
I've been doing calligraphy for years, and taught it at several points in the last 30 years. I was sad to hear that schools have stopped teaching cursive handwriting but happy to know that some homeschoolers are including it in their curriculum.
Back in the day handwriting was a part of our day and we practiced and practiced and practiced. Something about the act of forming the letters, watching them appears as my
fountain pen
tracked across the paper. I still use a fountain pen and sometimes clerks look at it as if it was an archaeological artifact!
Fonts and typefaces are an artform in my book. It takes engineering skill to create a new font. Look at my header. That's a favorite of mine called The King and Queen.
Dana Tanamachi is a graphic designer and freelance chalk artist living in Brooklyn. Here's one of her projects: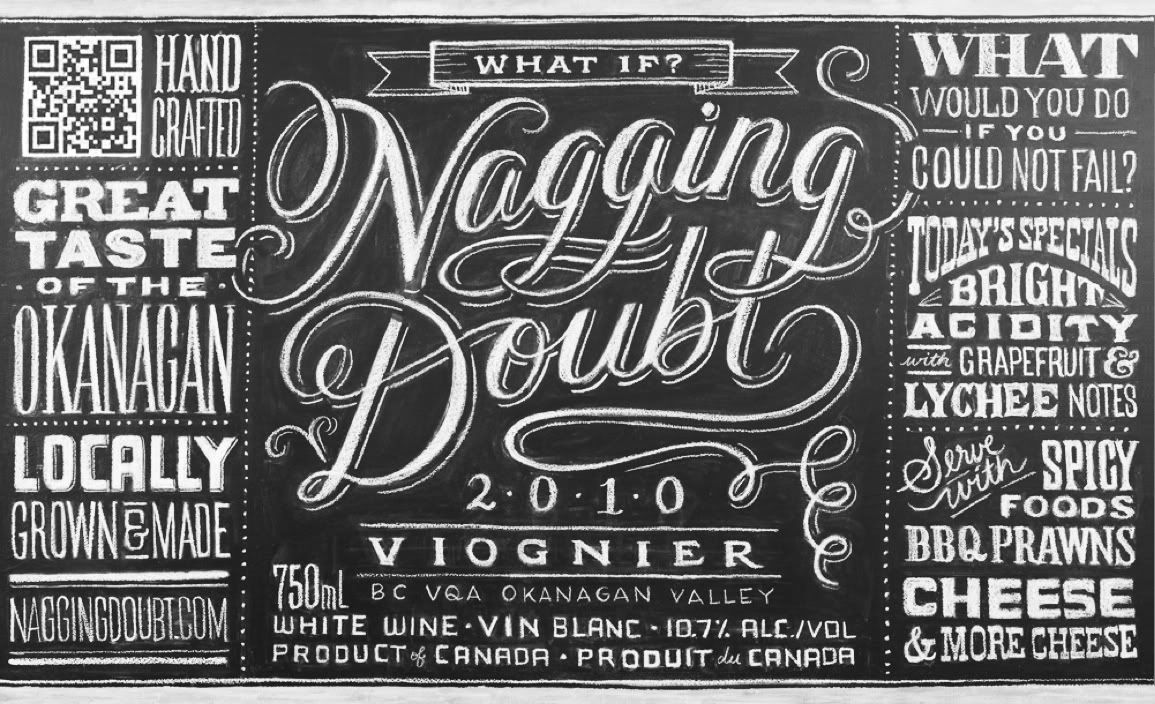 I sent this along to a graphic artist friend of mine and she didn't quite understand what she was looking at. To her it looked like a label. But no, these are BIG works. Here's Dana standing by one of her designs.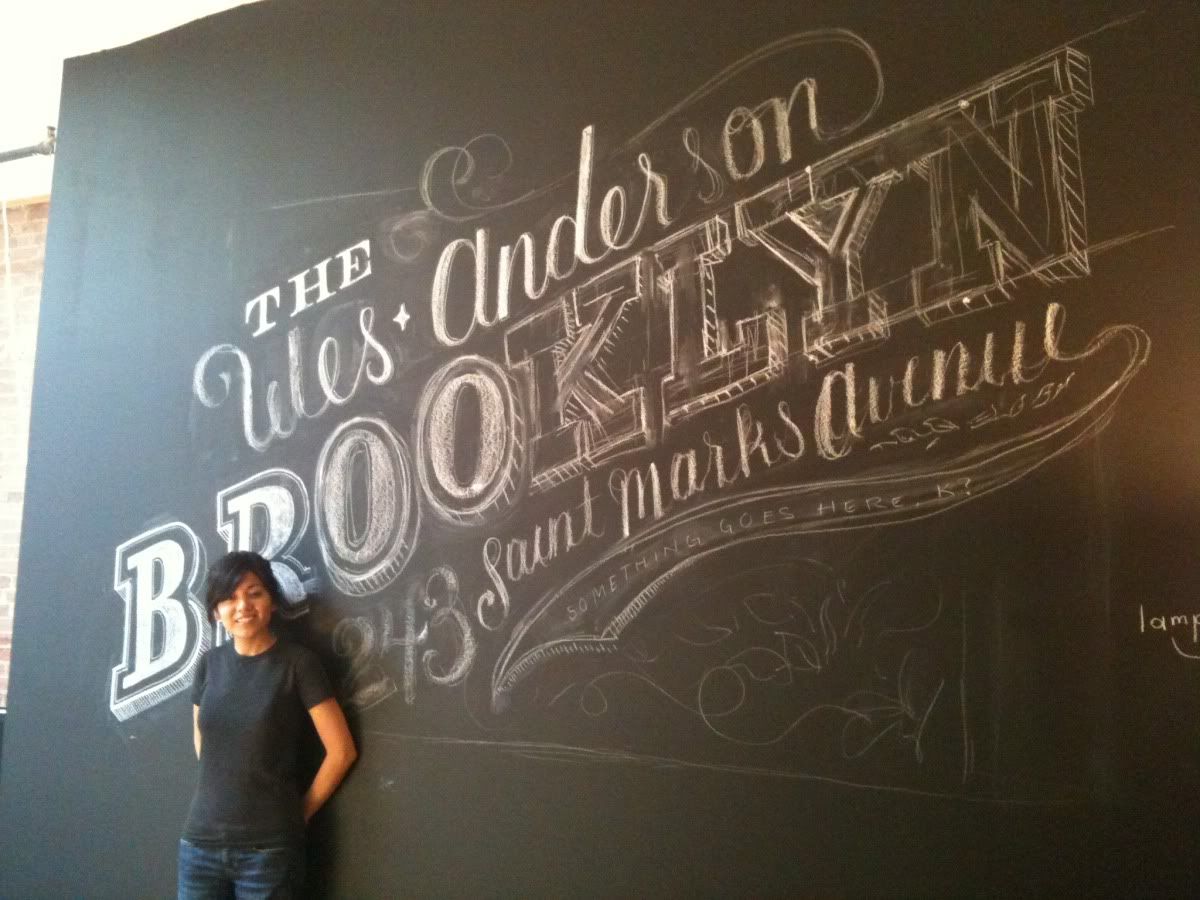 I madly in love with this idea and I'm going to try a small piece myself.
Here's what another chalk artist has created.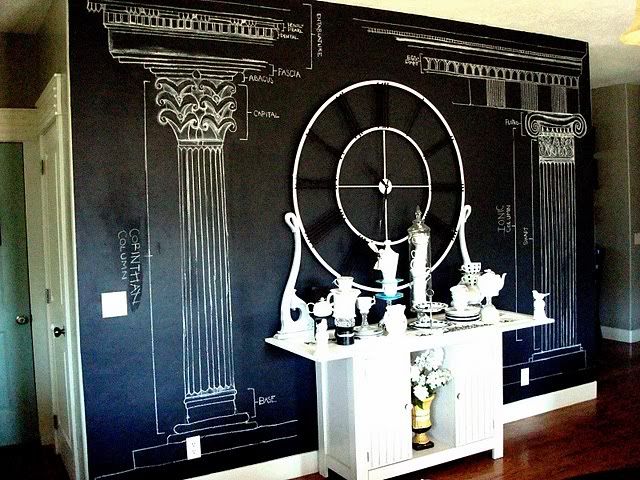 Chalkboard architectural elements behind the bar.
Stay tuned. I'll see what I can put together.
- - - - - - - - - - - - - - - - - - - - - - - - - - - - - - - - - - - - - - - - - - - - - - - -
That's all from me today. How about you? Anything new in your life? Is your day as busy as mine is shaping up to be?