Thanks to everyone who took time to think about the geography puzzle I posed in my last post.
Susan, I wish we'd gone to Italy or cruised the Mediterranean. I mention a different continent to throw a red herring in the mix. It's just so funny to me that all those exotic sounding names are towns right here in the middle of America.
Sandra, you got it right! We drove down the far eastern edge of Missouri, following the curve of the Mississippi River. Along the way we pass towns in Missouri and across the river in southern Illinois.
Herculaneum, Missouri
Sparta, Illinois
Vienna, Illinois
Thebes, Illinois
Karnak, Illinois
and.... Cairo, Illinois
That's just a few of the names. Southern Illinois is known as Little Egypt. The name may have come about when poor harvest to the north forced people to Southern Illinois to buy grain. Other people claim it was because the confluence of the Ohio and Mississippi Rivers resemble the Nile Delta.
We passed through New Madrid, site of four very large earthquakes. The largest caused bells to ring in Boston and Toronto, and topple chimneys in Maine! The earthquake changed the course of the Mississippi River and also created Reelfoot Lake.
We headed on down to Memphis and turned west to our final destination - Hot Springs, Arkansas.
It's a heck of a drive to buy some Blue Plate Mayo, but nothing else will do.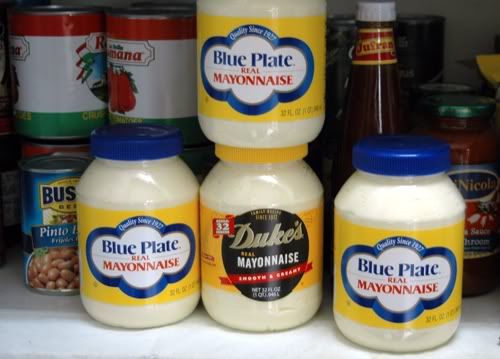 Our trip this time was packed with things we needed to do but I managed to squeeze in a massage and the Farmer got in a round of golf. The Mother (my mom) went with us and visited with some of the friends she made while living there. The Other Mother stayed home and tore her rooms apart in a kind of delayed spring cleaning.
We brought two souvenirs back home with us, a $12 pipe wrench which was used to retrieve the Farmer's partial plate from the drain, and an Arkansas state ccokie cutter!
Stick Horse Cowgirls - I promise that on our next visit to Arkansas we'll meet up and have ribs at Shorty Smalls.